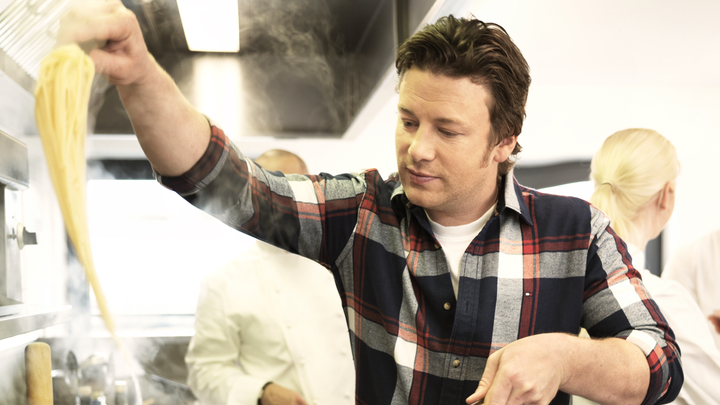 The Brexit results have polarised a lot of people and celebrities like Jamie Oliver do not like the direction that Britain is taking.
The celebrity chef is completing a two-year production on a new series that looks at parts of the world where diets help people live longer and happier. However after the referendum, he took to Instagram to give his opinions on the outcome.
While Oliver says he accepts the results of Brexit, he can't help but feel a bit emotional stating "I finish my journey on the beautiful island of Sardinia, where at the end of the day's filming, as the sun set – I looked back and saw the European flag. For me.. symbolic and very sad. But in life, you don't always get what you want. So guys, whether you voted In or Out, we are where we are."
Where Oliver draws, the line is in the push for Boris Johnson to become Prime Minster. Oliver made his point very clear on the social media page saying "But I beg you one thing Great Britain. Give me Boris f****** Johnson as our Prime Minister and I'm done."
Oliver stated that he believes the Brexit referendum has already brought great unrest to Europe, its people, and divided the citizens of England. While he is happy to return to England and "work harder than ever to make this work" he won't do it with Johnson as PM. After all the work that he has done in Australia with his restaurant, his Ministry of Food, and his ties to Woolworths perhaps the next place of residency could be down under.
Do you think Jamie is right about Johnson being the wrong man to lead Britain? Would you welcome Oliver as an Australian if he does indeed leave?
Comments