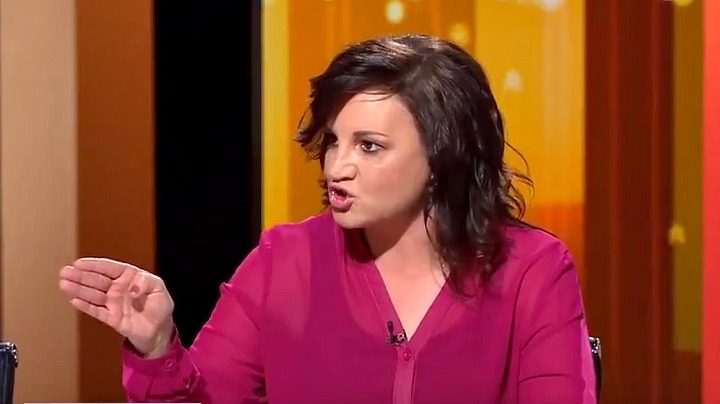 If you've ever wondered how Senator Jacqui Lambie really feels about Liberal Senator Cory Bernardi, she will not hesitate to dish it out. In fact, on the new season of ABC's Kitchen Cabinet, Jacqui did not hold back as she described him as an "a**hole".
And this is when things in the kitchen got a little heated. Here's how the conversation went down:
Jackie said, "There's been a couple of times I've thought about jumping out of my seat and going across the floor."
This promted show host Annabel Crabb to ask, "Who would be your first victim, do you reckon?"
"Bernardi … Yeah. He's just an a**hole. Typical, 'Hello, I'm born with a silver spoon up my rear end'," said Jacqui.
And just what does Jacqui think of the PM?
"Oh. You know, we all had these high hopes and I was out there from day one going, 'Turnbull needs to be PM! Turnbull needs to be PM!'" she said on the show.
Jacqui explained that she was a supporter of Malcolm Turnbull before he took over the top job, but now she is "disappointed" by him.
"It's a real shame too, 'cause I actually quite like him, personally. I like having cups of tea with him. I don't know what he puts in his cups of tea, but I always come out of there with a big smirk on my face," she said.
"I don't know what his problem is. I don't know whether he's struggling with his own party or … You know, it's really hard when you see that these guys are put on strings, when they can't actually be leaders. 'Cause leaders shouldn't be put on strings, they should be leading," said Jacqui.
On the recent changes to Senate, she said, "We know that all our a**es are on the line right now going into the next election, but it's my conscience. So if I don't win my seat back because I believe I've done the right thing, well, then, so be it, but at least I'll be able to sleep at night time."
Watch the clip here…

Could such a transparency be a breath of fresh air?
Comments