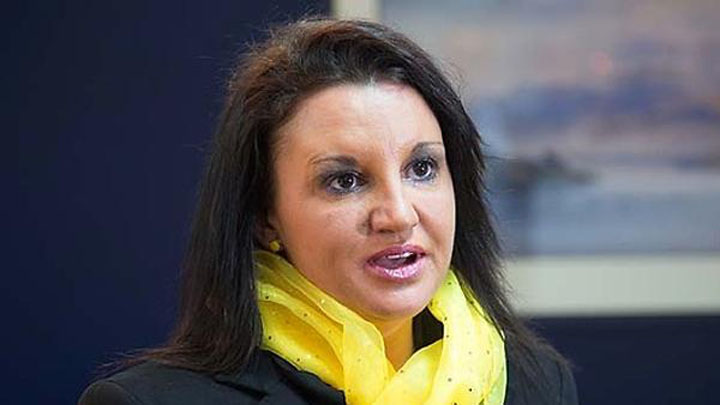 Senator Jacqui Lambie hasn't taken too kindly to the Turnbull Government's proposed Medicare cuts – in fact she says it will happen over her dead body.
In a message to the PM, released yesterday, Independent Tasmanian Senator Jacqui Lambie said she has supported local Burnie resident Kalhi Deegan's call for the Liberal Government to stop messing around with Medicare Bulk Billing Rates:
I will do whatever it takes in the Australian Senate – including voting against all Liberal/National Government Legislation – to stop Malcolm Turnbull and his incompetent Health Minister Sussan Ley from increasing the cost for Australian women to access vital Cancer health checks.

I agree with Tasmanian businesswoman Kalhi Deegan 100%. Health Minister Sussan Ley and PM Turnbull must stop messing with our Medicare Bulk Billing rates. Australian women should never be forced to pay $30 for pap smears – when most were able to access this vital women's cancer health check – for free through our Medicare and Bulk Billing system", she said.

I notice that the Victorian Liberals are pushing for more women in Parliament. What good is it, having more Liberal / National women members in the Senate and Lower House – if they don't have the courage to stand up for women over the important life and death issues?

Conservative women politicians who talk about fixing a gender imbalance – while their senior female colleague tries to bring in dangerous health policy changes that are guaranteed to harm thousands of Australian women each year – is hypocritical, obscene and an insult.

If Health Minister Sussan Ley and her male Liberal political masters are allowed to have their way in the Senate  – and increase the cost of women's cancer checks – it's guaranteed that more Australian women will die early, horrific and unnecessary deaths. And that's not going to happen on my watch.
Senator Lambie also released a short video of her plans to tackle this contentious issues:
Tell us, do you agree with her?
Comments