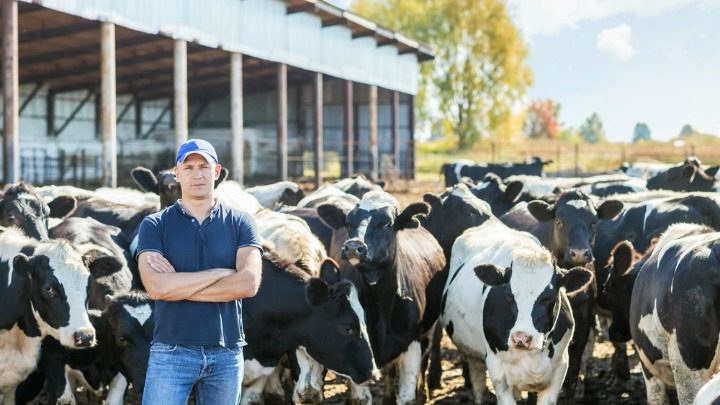 For the first time in years, Australia's dairy farmers are finally catching a break.
After nation-wide uproar the government has announced a $555 billion lifeline to struggling farmers to help them get back on their feet.
Deputy Prime Minister Barnaby Joyce says the relief package will consist of concessional loans, which will be available for up to a decade and will help those in drought-stricken areas.
"The concessional loans will go as low as 2.66 per cent. They're currently at 2.71 per cent," Mr Joyce said.
"Farmers will be able to borrow $1 million or half of what they owe, whichever is the lesser, so that they can assist themselves to get through this crisis."
For weeks now people have been taking to socail media to show their support for dairy farmers who are doing it tough due to drought and major price cuts to the price of milk.
If you've been following this issue you would be aware that many dairy farmers across the country have been left hundreds of thousands of dollars in debt after the largest dairy processor in Australia, Murray Goulburn, and New Zealand processor, Fronterra, slashed prices within a week of each other.
Murray Goulburn blamed its cuts on changes in the exchange rate, lower than expected adult milk powder sales in China and a downward spiral in the value of the milk supplies it owns when it cut the $5.60 per kilogram price for milk solids to between $4.75 and $5 per kilogram.
Fronterra says its price cut was the result of a "supply and demand imbalance", which led to prices falling from $5.60 per kilogram to $5.
Governments and social media got behind Australian dairy farmers, with a push to abandon the cheap home brand of milk available in supermarkets and corner stores across the country. It worked, with shelves quickly becoming empty of the dairy farmer products while less expensive litres remained aplenty.
Facing enormous pressure to 'do something' the Federal Government said it would listen to the demands of the people.
.@Barnaby_Joyce says the govt has listened to what the #dairy farmers wants, which is access to concessional loans at cheap rates

— ABC Current Affairs (@amworldtodaypm) May 24, 2016
It follows the Victorian Government's $11.4 million offer to struggling dairy farmers, which includes provisions for mental health support.
Are you happy to hear dairy farmers are receiving this package? Do you think more needs to be done to protect Aussie farmers?
Comments