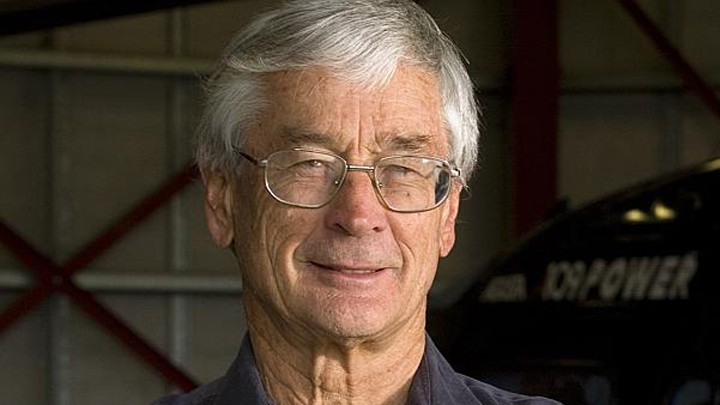 If you're hoping for Dick Smith to eventually become PM, he might not get there if the latest news is anything to go by – he's essentially been roadblocked to the preselection by what he calls "corruption".
The NSW seat of Mackellar in the Northern Beaches has been held by Bronwyn Bishop for years. But after a nightmare year for the former speaker, others are eyeing it off.
7.30 conducted an investigation into the lack of democracy surrounding Mackellar preselection, i.e. whose names will be on the ballot.
According to the ABC, just 96 people will get a say on who the Liberals will select for the seat, and only two of the six nominees are in with a chance: Mrs Bishop and Liberal staffer Jason Falinski, who is backed by the dominant state faction.
7.30 has found there's widespread dismay at the process, with calls for one of the big nominees to withdraw in order to let some fresh blood through, with one of those hopefuls being the well-liked entrepreneur Dick Smith.
From the obtained list of pre-selectors from the last contest in 2013, 7.30 found just 46 local members from 14 branches out of a total of about 400 Liberal members will get a vote, while another 48 votes will come from head office.
Dick Smith had something to say about the issues that plague the now infamous seat.
"I think the whole way of selecting the candidate in, when it comes to the Liberal Party in Mackellar, is just completely wrong," he told 7.30.
"In fact, someone said it was corrupt and I believe it verges on that, because what should happen is the people who are members of the party should vote.
"My message to pre-selectors is, look, it's a secret ballot, why don't you rat on your faction and become a real Australian," Mr Smith said.
"I mean our forefathers went overseas to defend freedoms that we have.
"And don't be manipulated by the factions. When you actually get in for the secret vote, vote for who you actually think is going to be best for Mackellar – wow, won't that be a risky thing to do."
It was revealed it will be difficult for anyone other than Mr Falinski or Ms Bishop to be on the ballot form as they have a drove of support on both sides.
Previously, Dick Smith confirmed he would contest the Liberal seat of Mackellar as an independent if Bronwyn Bishop is chosen as the candidate. Smith and the former Speaker grew up in the same street in the area and attended the same primary school.
"If Bronny gets the preselection, I'm still planning to run", he said.
Tell us, are you hoping Dick Smith will be able to get on the preselection and be able to run for MP?
Comments