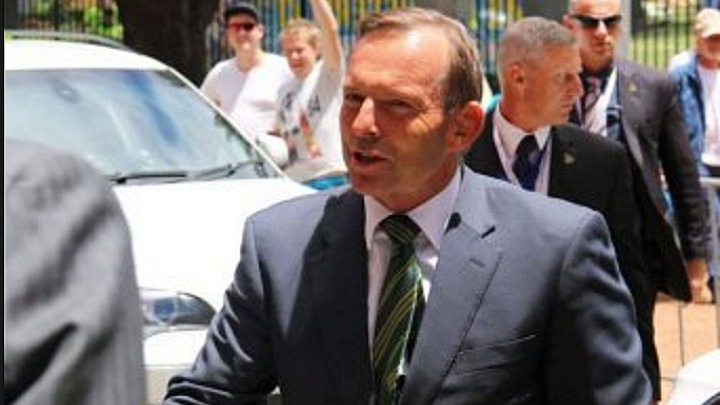 Only hours after her emerged victorious in his electorate of Warringah, Tony Abbott was fielding questions about a possible return as prime minister.
Mr Abbott won a whopping 60 per cent of the vote in his electorate where support for the ex-PM is still as strong as ever.
Now, with the LNP under threat of forming a minority government, there are calls for Malcolm Turnbull to step aside and let Mr Abbott finish what he started.
A number of senior LNP members and political commentators have said it's only right for Mr Turnbull to stand down.
Herald Sun columnist Andrew Bolt proclaimed Mr Turnbull is "finished" and "should resign".
"Malcolm, you assassinated a Liberal Prime Minister, Tony Abbott, who'd won an election by a huge margin. You promised to do even better than him … and now look. Almost everything turned to ruin."
Others said Mr Abbott should at least get a starring role on the frontbench if the government manages to hold power.
Sky News political reporter Kieran Gilbert said it would "be smart" for Mr Turnbull to "bring Abbott straight in to cabinet" to appease voters who deserted the party when Mr Abbott was dropped.
"First thing Monday, he's gotta start thinking about the Abbott grouping and bringing them in to the tent straight away," Mr Gilbert said.
So is Australia ready for the return of Tony Abbott?
The whole thing is a near replica of what happened between Kevin Rudd and Julia Gillard, with the two Labor leaders proving anything is possible.
While Mr Abbott has a lot of support in some areas, there are those who would be furious to see more turmoil within government and yet another leadership change between elections.
Would you be happy to see Tony Abbott return as PM? Who do you think will win this election?
Comments