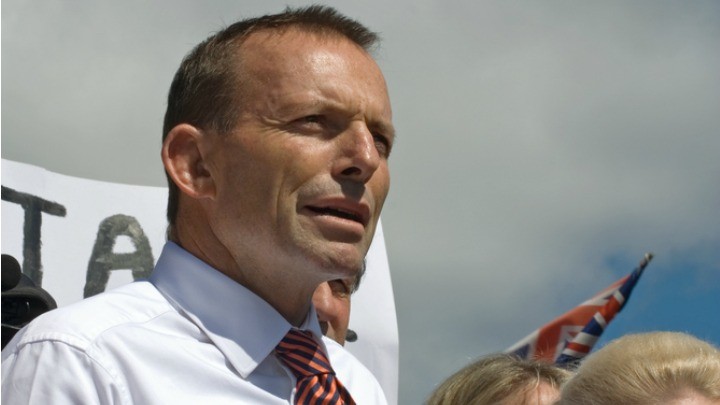 Tony Abbott's supporters insist there are no comparisons to be drawn between Tony Abbott and the two-time prime minister Kevin Rudd after Mr Abbott announced he will recontest his seat of Warringah at this year's election.
The former PM previously said he would take time off politics, however he has confirmed in a statement this morning that he will stay in the game.
"I have been heartened by the support and encouragement I've received to continue to serve the country as a member of Parliament," he said.
"Should I be renominated and elected, I am looking forward to working with Premier Mike Baird to ensure that the Warringah Peninsula gets better transport links to the rest of Sydney."
You'll notice that there's no mention of Malcolm Turnbull.
Despite this, supporters say Mr Abbott is fundamentally not like Mr Rudd, the Comeback King.
Senator Eric Abetz left no room for ambiguity:
"Tony Abbott is absolutely no Kevin Rudd," he told ABC's AM.
"Kevin Rudd was always about one thing only, Kevin Rudd, whereas Tony Abbott has always been about one thing, namely the Australian people.
"Mr Abbott always saw the privilege of leadership as part of his service to the Australian people, so this is not something that has manically driven him during his parliamentary career."
The opposition, however, thinks otherwise. A spokesman told the ABC the Liberal party was "totally obsessed with itself".
"As hard as Malcolm Turnbull tries to get rid of Tony Abbott, he just can't. He's worse than the Terminator, he just keeps coming back."
Are you pleased to see Tony Abbott remaining in politics? Do you believe he will be content with the seat of Warringah?
Comments