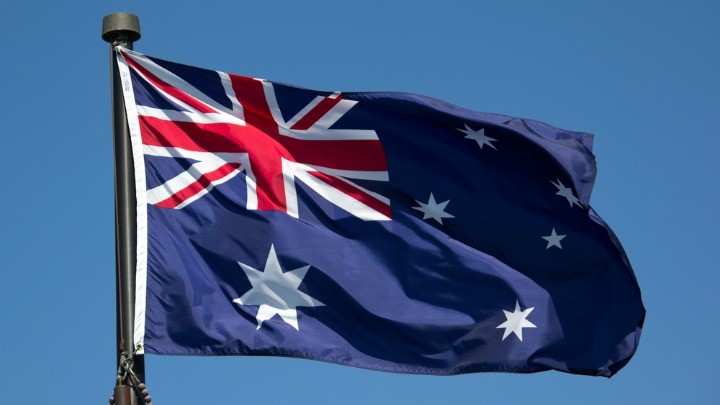 While it's something we know we need to discuss in a rational way, at some point, we can't help feel that the Greens party's decision to launch a debate about the Australian flag could have waited, say, a day or two rather than today. What do you think?
In case you haven't heard, Greens leader Richard Di Natale believes Australia should follow New Zealand's lead and change our flag, holding a plebiscite to choose a design.
While the Greens don't have a design in mind, Di Natale says the Union Jack is "unlikely to be preserved" and that Australians would opt to see it removed from the flag.
"It's one of the national symbols that defines who we are," Senator Di Natale told the ABC.
"I do think having a flag that really represents the Australian identity is something we should be open to doing."
He added that a renewed flag debate take Australia a step closer to "consensus and unity" about an Australian republic.
"We've got three political leaders who support a republic," he said, referring to himself, Prime Minister Malcolm Turnbull and Bill Shorten. "This idea we need to wait for the Queen to die to take steps to a republic just defeats the whole purpose."
The Greens chose today to announce this position, a day on which we remember the two great wars in which we fought for Britain. And, of course, the Duke And Duchess of Cornwall are here in Australia, at the start of their whistlestop tour of New Zealand and Australia.
Today is also the 40th anniversary of the Dismissal, the last time the monarchy significantly interfered with Australian governance.
Do these three factors make this the ideal time to open the debate on Australia becoming a republic – or is it disrespectful to our guests and the soldiers we remember today?
Let's talk: Do you support the Greens' call for a change to the Australian flag? And do you think the timing is appropriate? 
Comments