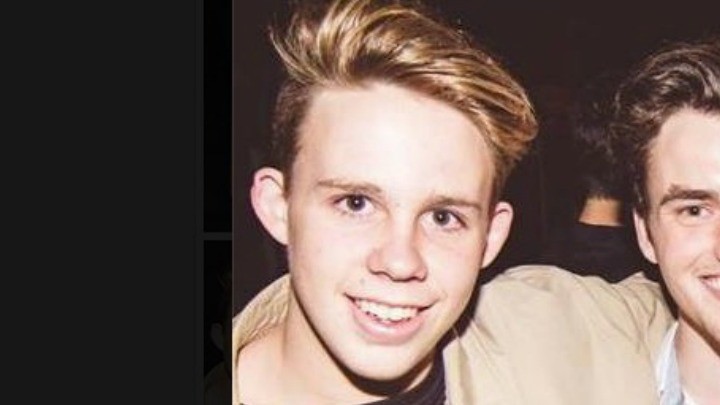 The death of a young person is always a tragedy but we are deeply saddened to hear the news that the 18-year-old boy who was coward-punched for no apparent reason has died in hospital.
Cole Miller was a promising water polo player out late on Sunday evening in Brisbane's Fortitude Valley. At around 3.30 in the morning, he was allegedly struck once in the back of the head. Cole fell forward and hit his head on the pavement.
Although NightSafe chaplains rushed to his aide and he was taken to hospital immediately, the ABC reports that the young man has died this afternoon.
In an initial report about the attack, Acting Inspector Tom Armitt told Nine news that it was believed Cole had been waiting for a taxi and did not provoke the attack in any way.
"He was a young man who had been out for a night on the town, he hadn't caused any issue or any concerns, he was walking through the mall with the intent to catch a cab," he said. "This is a random act of violence, there is no indication the victim knew who the offenders were."
Two men were charged with grievous bodily harm and have been remanded in custody. The recent changes to coward-punch penalties mean the men could face up to life in jail.
When the new penalties were introduced, many questioned whether they would make a difference.
Lawyer Maurie Stack says, "Does anyone seriously believe that an aggressive young male fuelled by alcohol and steroids picks up the phone and rings his lawyer to check the maximum prison sentence before attacking some innocent passerby?… We need to mount a public campaign to ridicule macho bullies."
Cole's death has much in common with two other fatal coward-punch attacks, showing that these incidents continue to happen despite the tough new laws.
Cole Miller's name is immediately trending on Twitter and Facebook, with thousands of people lamenting the senseless loss of a promising young man. His devastated father braved the media this afternoon describing his son as a "beautiful  brave boy with his whole life ahead of him".
"Cole was a beautiful, brave, young man with his whole life yet to be lived."Father speaks out following the death of his 18-year-old son from a coward punch in Fortitude Valley. Police are reviewing the charges against the two men accused of the attack. LATEST: yhoo.it/1mtPReS#7News #CowardPunch

Posted by 7 News Queensland on Sunday, January 3, 2016
Two families' world's turned upside down forever because of one stupid decision. R.I.P Cole Miller

— katie (@kajm256) January 4, 2016
Thoughts with the family and friends of Cole Miller. Just heartbreaking news. — Daniel MacPherson (@DanMacPherson) January 4, 2016
Flag at the Mooloolaba SLSC is at half mast. One-punch victim Cole Miller was a 3rd generation member here. #9News pic.twitter.com/QI7bSnQQTE

— Joel Dry (@JoelDry9) January 4, 2016
Join us in sending your thoughts and prayers to the family and friends of Cole Miller. What do you think needs to be done to prevent something like this from happening again?
Comments