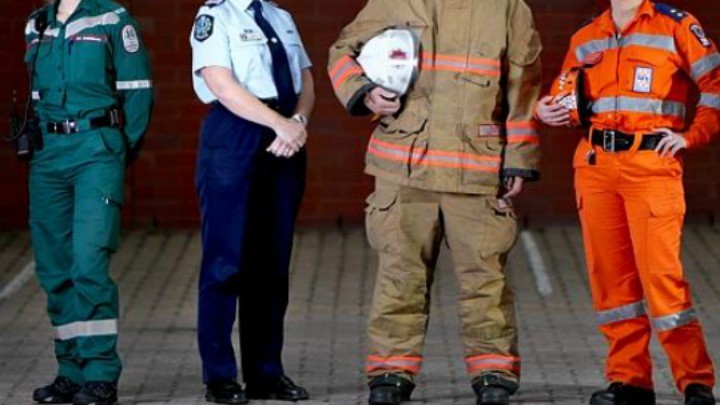 Police are having to incentivise good drivers, and paramedics need to arm themselves against their own patients. I believe our emergency services deserve better than what is happening in Australia right now!
When 48-year-old paramedic Brad Johnson was attacked on the job last year, his injuries prompted public outrage. The sickening incident meant that paramedics asked the government for tasers, capsicum spray and surveillance videos in every ambulance.
In fact deliberate attacks on paramedics have rise by 67% in recent years. In 2015 alone there were 170 assaults. How disgusting is it that people who are trying to save others' lives need to arm themselves against patients?
As Brad Johnson's case is heard in court today, we've seen emergency services personnel gathering to draw attention to their working conditions. It should never have come to this!
Emergency services personnel from across the country have protested outside Southport Court this morning calling for an end to violence against them http://bit.ly/1WvEM9h

Posted by Gold Coast Bulletin on Wednesday, January 20, 2016
"The assault allegedly lasted several minutes and caused paramedic Brad Johnson to require seven stitches to his eye, also suffering soft tissue damage to both sides of his head and arms."

Posted by HuffPost Australia on Saturday, December 12, 2015
Meanwhile, up in the Northern Territory police are offering good drivers the chance to win $500. Every driver who blows a zero throughout random breath tests can enter a draw to win cash prizes.
Apparently incentivising people with money means they're less likely to put themselves and other road-users in danger. Wouldn't it be better though, if people just did the right bloody thing initially?
"We are thinking outside the box and taking a different approach, but at the same time we are still doing all the regular enforcement activities, still out there prosecuting drink-drivers, and making sure offenders are held accountable", said NT Sgt Jason Newton.
I'm so sad it's come to this though. I remember a time when paramedics and police were respected for the good work they do throughout our community. I remember when being a decent, law-abiding citizen didn't require a cash incentive, and when ambos didn't need to have weapons handy.
What is the world coming too?
Do you agree with this Starts At Sixty contributor? Are you shocked by the lengths emergency services are forced to in Australia?
Comments