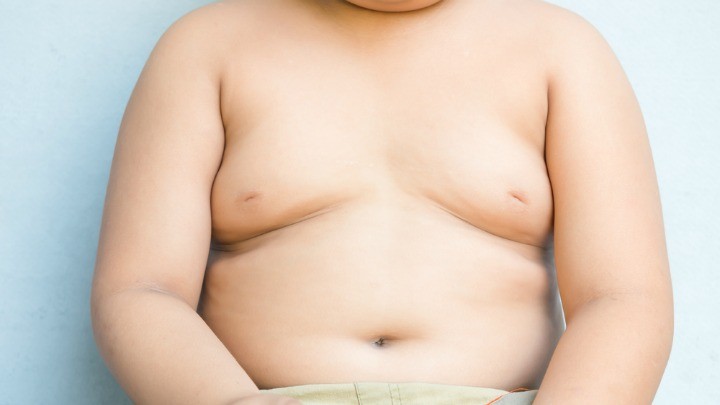 Are parents blind when it comes to the weight of their children? Christina Pollard from Curtin University says 'yes'. She has just published a study that found only 8 per cent of parents were able to identify that their children were, in fact, overweight.
She found the vast majority of parents through of the extra weight their kids were carrying was harmless "puppy fat" and that it was totally normal for children to have a little extra padding; that they'd "grow out of it".
More than one in five of the children in the study were overweight (22 per cent) but more than half of their parents said they planned to "do nothing" about it.
Ms Pollard believes parents are getting so used to seeing overweight children – and adults – in our society that they have a distorted view of what a healthy weight actually looks like.
"Our findings suggest that as the mean BMI continues to increase, so, too, will perceptions of a heavier 'healthy' body weight. This is a problem because correct perception of overweight or underweight is essential to prompt action and early intervention," she said.
"Being overweight or obese in childhood can lead to developmental, mental health and physical health problems," Dr Pollard said. "Parents who correctly perceived their child's weight status as overweight or very overweight typically intervened, whereas most parents who were unaware did not."
This story has gained a lot of attention since it aired on Sunrise this morning, with people taking to Facebook to share their thoughts, with many blaming parents for their own diets, and saying they are "irresponsible".
One commentator posted a picture of children in the 1980s with the comment, "Look, no fat kids or adults. We had a healthy lifestyle and not so lazy parents back then. No bloody excuses for child neglect."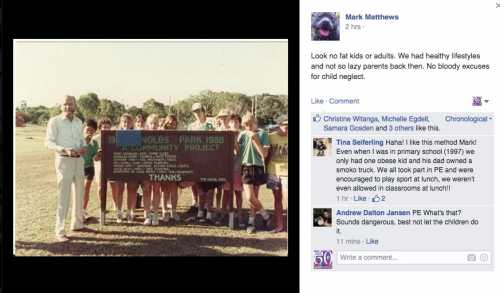 Why do you think parents are blind to their child's weight? Are your grandchildren overweight and are you worried about them? Do you feel you can say something or is it a "no go zone"?
Comments