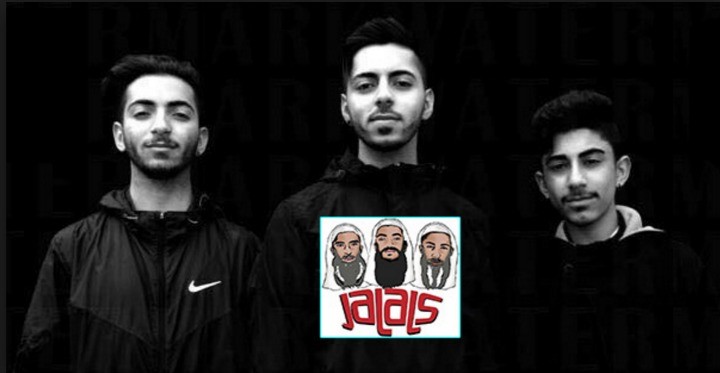 Three Melbourne brothers are facing a police investigation and serious public backlash after videos of their so-called terrorist pranks were released online.
The Jalal brothers Max, 20, Arman, 18, and Rebeen, 16, are reportedly making thousands of dollars by dressing up as terrorists and staging fake shootings around the city.
One video shows a little girl clinging to her father's leg in fear as the brothers point a fake AK-47 in her face as part of their 'joke'.
The brothers say they are creating the videos to make fun of Islamic State and other terrorist groups. The only problem is, no one is laughing.
They have been have faced severe backlash people from all over the country who say it is irresponsible to carry out such violent pranks, especially given the increase in real terrorist attacks around the world in recent months.
"This isn't a prank, it's inciting panic!"said one online commenter.
"In a time like this, all you're trying to do is get a few extra dollars because you're not capable of find real jobs. Disgrace," wrote another.
The brothers appeared on Channel 10 program The Project last night where they were blasted for their irresponsible behaviour.
Host Waleed Aly slammed the boys for their dangerous pranks.
"Isn't it pretty damn irresponsible to create that whole scenario that is necessarily going to get people involved and make them think they are in the middle of a terrorist attack?" he asked.
"I think, guys, the idea of a shooting like that and a terrorist attack like that is not a hypothetical fictional idea to people right now. It's one that is very real."
"We heard earlier in the week from a terrorism expert who said that a terrorist attack of the kind we saw in Paris may well be inevitable here. That's what people live with. So you go and do this right now, that's what you're evoking in people."
The brothers have tried to laugh off the comments, saying it's all in good fun.
What do you think about these so-called pranks? Are they dangerous, or is it all just a joke?
Comments