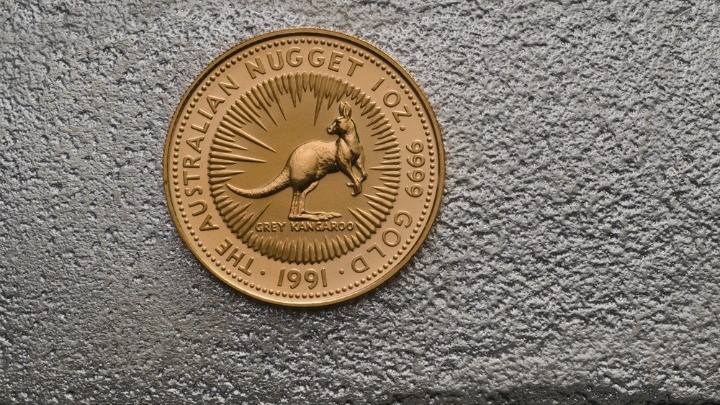 Some might find it funny, but you have to admit, this is a little disturbing… A 10.7-kilogram gold nugget was missing in action for years until it was unearthed (pun intended) in the most unlikely way.
The Maitland Bar gold nugget, found in 1887 and worth almost $4 million, had been kept "in a safe place" in the NSW Treasury – only it was a little too safe. As Premier Mike Baird explained to the ABC, the State Government had entrusted the nugget to the Treasury.
"Someone studiously decided they'd place it in a box," Mr Baird said. "The problem was they forgot to tell anyone and that box became used for hallway cricket."
Apparently, staff continued to use the box as a wicket during impromptu cricket games. They had no inkling of what lay within until someone decided to open the box and found the massive lump of gold, which is about the same size as a loaf of bread.
It's not know whether the person shouted "eureka!".
Mr Baird said, "My good friends in Treasury – I love them dearly, but that was not their finest moment."
"I have, for the record, asked Treasury to open every box they can find," he added.
Four million dollars worth of gold, stuffed in a box and used as a wicket. Says a lot, doesn't it?
"We all know about budget problems, don't we?" said Mr Baird. "There's all types of budget problems."
The Maitland Bar gold nugget has been loaned to the Australian Museum for display. Here's hoping they do a better job of looking after it!
Are you surprised to learn about this incident, or does it confirm your suspicions about the public service?!
Comments