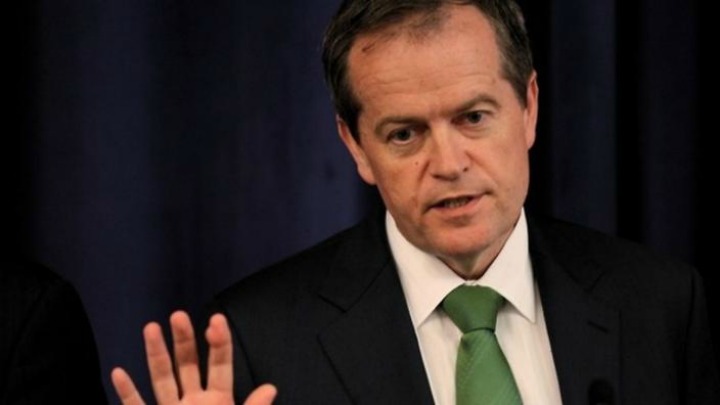 After Prime Minister Malcolm Turnbull announced his reshuffled and newly-expanded 23-member Cabinet of ministers, Bill Shorten is ready to announce his shadow ministry today – with a bigger reshuffle to an expanded 32-member lineup.
Labor has defended the expanded size of the shadow ministry, saying Mark Latham and Kim Beazley had 32 or more.
But Mr Shorten appears intent on maintaining his criticism of Prime Minister Malcolm Turnbull's enlarged cabinet and his handling of Parliament. He said, "Mr Turnbull has announced the biggest cabinet since Whitlam but he's given us a parliamentary calendar worthy of Billy McMahon. During the election, he showed he was afraid of the Australian people. It's clear now that he's also afraid of the Parliament. Most of all he's afraid of having all his good friends, his loyal colleagues and his enemies all in the same place at the same time."
The expanded shadow ministry will include the first female indigenous MP, Linda Burney, and the first two Muslim shadow ministers in Ed Husic and Sam Dastyari. Among other likely winners are Queenslander Jim Chalmers, who could enter shadow cabinet via the finance portfolio, allowing Manager of Opposition Business Tony Burke to take a more frontline role, perhaps as environment spokesman.
However, one of the more surprising moves is that of shifting deputy Labor leader Tanya Plibersek to the education portfolio, moving her from foreign affairs. Mr Shorten said handing Ms Plibersek the education portfolio was "about putting a great policy thinker on the political frontline".
"I am determined to keep the issues important to Australians at the top of our agenda – better schools and education, Australian jobs and protecting Medicare," he said. "There are few issues as critical to our nation's future prosperity than education, which is why I am giving it such a priority."
Adelaide MP Kate Ellis who has been shadow education minister for three years, is set to focus on vocational and early childhood education under the changes.
Labor will also seek to gain a tactical advantage over the government by elevating the small business portfolio to shadow cabinet, which Malcolm Turnbull relegated to the outer ministry in his post-election reshuffle.
The expansion to 32 members in the shadow ministry was seen as a move by Mr Shorten to save Senator Kim Carr from being dumped by the Left faction from its frontbench line up. Mr Shorten is hoping the deal will allow him to keep Senator Carr on side without infuriating senior members of the Left faction.
Senator Carr blocked the push by splintering off into a separate faction and, with the support of Victorian Socialist Left allies Gavin Marshall, Maria Vamnakinou and Lisa Chesters, claimed one frontbench seat in his own right.
What do you think about Labor's shadow ministry? Do you think that Bill Shorten will be able to oust Mr Turnbull's government eventually with his array of ministers?
Comments