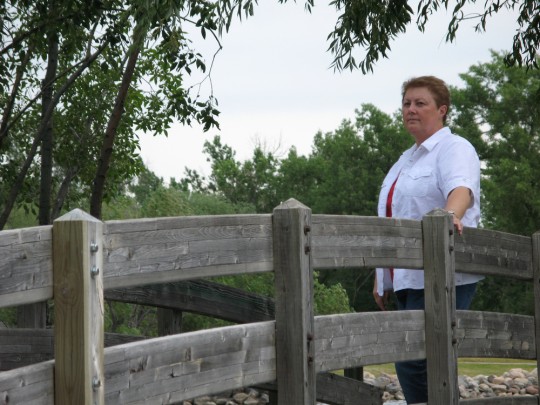 When health worker Kara Florish caught the train recently, she never expected to be the target of deliberate cruelty.
Kara was handed a card claiming to be from "Overweight Haters Ltd," with the purported logo "it's not really glandular, it's your gluttony."
The card's contents are even more shocking. "Our organisation hates and resents fat people," it reads. "We object to the enormous amount of food resources you consume while half the world starves."
"We disapprove of your wasting NHS (National Health Service) money to treat your selfish greed. And we do not understand why you fail to grasp that by eating less you will be better off, slimmer, happy and find a partner who is not a perverted chubby-lover, or even find a partner at all."
@kflorish pic.twitter.com/gBIvj69WQ1

— Kara Florish (@kflorish) November 28, 2015
"We also object that the beautiful pig is used as an insult," the card finishes. "You are not a pig. You are a fat, ugly human."
On Twitter though, Kara has responded with strength. She described the card as "hateful and cowardly," saying it could "potentially upset people struggling with confidence."
As those of us who struggle with our weight know, there are many reasons someone can become overweight, and shaming them in public is just downright cruel. Can you imagine how you would feel if this happened to you – or worse, your granddaughter?
Fortunately, it looks like the public are standing with Kara. She has since been inundated with offers from beauty magazines who want her to feature in photo shoots, and retail brands who have "saluted her bravery."
What do you think about this "Overweight Haters" group? Do they have a right to target people who they think are overweight? If you want to stand up to these bullies, share this post and add the hashtag #notashamed
Comments