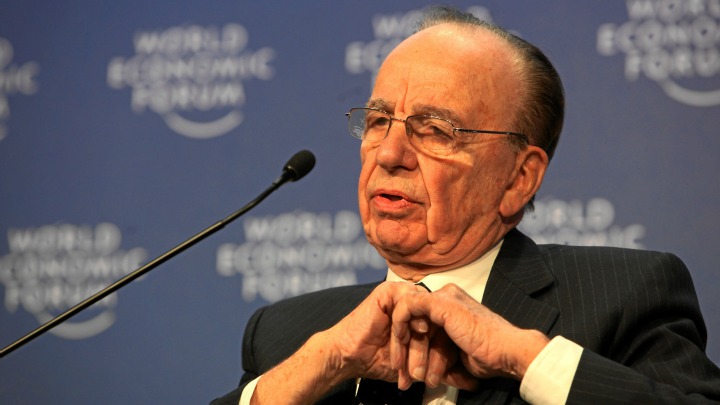 Never one to shy away from voicing his opinion, Rupert Murdoch has taken a swipe at Google for not paying enough in taxes. Google has recently been ordered to backpay $263 million dollars in unpaid taxes in the UK. However, Rupert seems to have forgotten that his own multi-billion dollar company News Corp did not pay taxes at all in the UK between 1987 and 1999.
On top of that, eight out 10 media companies that paid no income tax in 2014 are linked to Rupert's business ventures.
Rupert took to his twitter page to vent his frustrations about Google's tax deal, saying they should have to "pay like the rest of us".
Google et al broke no tax laws. Now paying token amounts for p r purposes. Won't work. Need strong new laws to pay like the rest of us.

— Rupert Murdoch (@rupertmurdoch) January 27, 2016
Global tech companies making enormous profits most places, funnelling $$ thru tax havens. Unless stopped will ruin local businesses who pay. — Rupert Murdoch (@rupertmurdoch) January 27, 2016
What he also failed to mention was the fact that News Corp received a massive $880 million in cash back from the Australian government in 2014 as a tax deduction.
It's not the first time the media mogul has been caught out by his own tweets. He suffered a huge backlash in 2014 when he seemed to brag about the fact the Daily Telegraph, which he owns, was the first paper to report on the tragic end to the Sydney siege.
AUST gets wake-call with Sydney terror. Only Daily Telegraph caught the bloody outcome at 2.00 am. Congrats.

— Rupert Murdoch (@rupertmurdoch) December 15, 2014
Do you think Rupert is being hypocritical with his comments about taxes? Should big businesses pay more taxes?
Comments