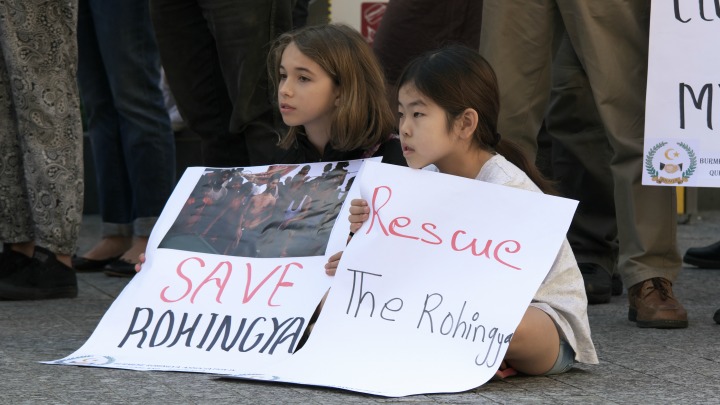 Greenpeace sent a group of young children aged between five and 14 years old to protest outside the gates of a Liberal Party fundraiser attended by prime minister Malcolm Turnbull and his wife, Lucy, at the weekend.
Greenpeace's threat to use kids again https://t.co/DkV1RtfOpx

— Sydney News Now (@sydneynewsnow) June 12, 2016
The children were dressed in business suits and had fake $100 notes in their hands, which they used to ask for a ticket to the event so they could discuss the threats to the Great Barrier Reef with the PM.
According to climate campaigner Nikola Casule, Greenpeace has formed a 'children's party' and intended to use them in further events in the lead up to the July 2 election, saying "it's young kids' futures that are going to be most affected by climate change and they have a right to have their voices heard".
However, there have been questions raised about the suitability of having children protesting.
Earlier this year councils in the United Kingdom suggested parents could be fined for using their children as 'political pawns' in relation to demonstrations about education.
When asked about the children protesting, the prime minister said 'All parents I'm sure pay very close attention to looking after safety of their children."
Would you want your grandchildren to be involved in a protest or demonstration? Have you ever been involved in a protest? What was the cause?
Comments