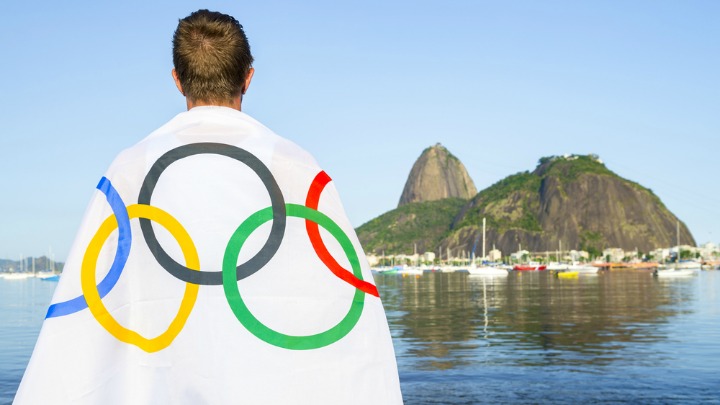 Once upon a time it was an athlete's dream to represent their country and there was no grander scale that at an Olympic Games. We've seen the likes of Robert de Castella, Peter Norman, Kieran Perkins and Anna Meares all stand atop the dais, sung the national anthem with them, maybe even shed a tear or two when they did. That's part of what representing your country is all about… Isn't it?
According to the Olympic chiefs, that's not the case in this day and age, questioning the integrity of several athletes over their decision to boycott Rio 2016 and suggesting (perhaps not so subtly) that the reason these athletes won't be attending is because there is no prize money.
Two of those athletes in question are golfers Jason Day and Adam Scott.
Day insists that speculation is rubbish.
"I mean, we've got enough money, you know what I mean," he told the AAP after finishing up at the British Open recently. "I don't mean to make that sound in a bad way. It's not like we're chasing it because of that."
But it does sound bad, doesn't it?
Day says the real reason he's not attending the Games this year is because of the Zika virus. The Aussie number one has tow young children and he's been quite open about wanting to have more, so you could understand that going to Rio presents a risk… A "very small" risk to use Day's own words.
What then does that say about the athletes who are choosing to attend the Olympic Games? Consider champion cyclist Anna Meares for a moment — her opportunity to become a mother is ahead of her yet (she's only 32 if Starts at 60 has done its homework correctly) but she refuses to let a pesky mosquito get in the way of her Olympic dream.
It's interesting to note that Meares, like a great many of the athletes attending the Olympic Games, relies on sponsorship to get her places. There are probably a handful of events that have a decent amount of prize money attached to them for cycling victories, but one could assume it's no where near what a professional golfer or tennis player could earn on a year on the circuit. Attending the Olympic Games is a means of securing some athletes' futures, and receiving a gold medal would have to be one of the biggest honours these sports people could hope to achieve.
Should professional sports be removed from the Olympic Games line-up? Are athletes justified in removing themselves from the event because of the health dangers?
Comments