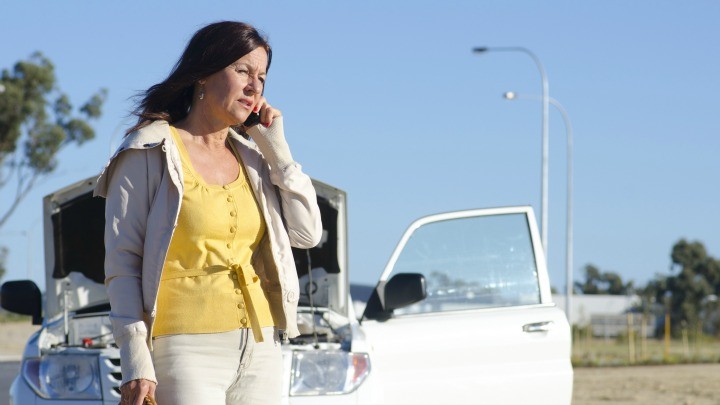 Difference between the wholesale cost of petrol and its price at the bowser is a record 15c per litre, a figure which has left many Aussie drivers hot under the collar. In fact a recent analysis has shown that in some cases, you might be better flying to holiday get-togethers this year, rather than driving.
Last week, Australians paid around $1.23 per litre, when petrol retailers were buying it for just $1.07 per litre. Especially greedy retailers even pushed the price high as $1.35 per litre! Indeed, experts have revealed that petrol stations are making record profits this Christmas, and that drivers should consider their options before filling up.
"It does pay you to shop around the place, use some of the apps which are available now to be able to record where the cheapest price is, and hopefully that puts pressure on the petrol marketing groups to reduce their prices a bit", explained CommSec economist Craig James. 
Meanwhile, The Australian has revealed that some families might be better of flying to holiday gatherings. Their studies showed:
A family of four could fly from Melbourne to Sydney on New Year's Day for $177. This compares to $163 to drive in a Holden sedan, including the costs of petrol and vehicle maintenance.
A family of four could fly from Sydney to Brisbane on New Year's Eve for $207, whilst the drive would cost $201. Might as well save yourself hours spent with whinging children or grandchildren in the back seat!
The best savings to be had are for Queenslanders. A flight from Brisbane to Cairns on New Year's Eve will cost the family $267, whereas driving the Holden would cost a startling $333!
These figures have left many Aussie drives feeling despondent. As Facebook user Carmen Raymond put it, "(Petrol retailers) should be ashamed of themselves, instead of helping people to get around to see family, they hike petrol up. It's so wrong, I really feel sorry for the aged pensioners". 
Do you believe petrol retailers are price gouging for the holiday season? How are you planning to reach family this year?
Comments