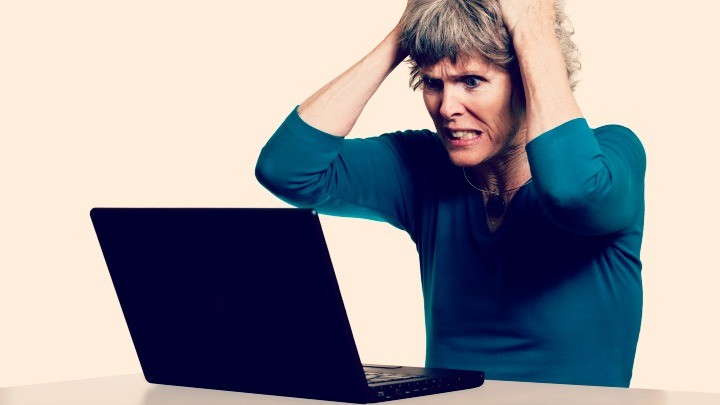 The government's online myGov service has been around for nearly two years, but its processes have become increasingly confusing. Now extra security measures have actually prevented people from accessing important information about their healthcare, pensions and government payments.
Pam* wanted to access myGov using her normal username and password. She logged into the website as usual, although this time there was another step required.
In an on-screen alert, myGov advised Pam that a "security code" had been sent to her mobile phone. She would need to enter this as additional security information, before being granted access to her myGov account.
"I've never had to enter a security code sent via text before", Pam told Starts At Sixty. "In the past, my security questions and password have been sufficient identifiers".
"Unfortunately, I recently changed phone numbers so my security code was sent to a mobile I no longer have", Pam explained. The website instead asked Pam to phone the myGov helpdesk.
After a 35-minute wait, Pam was finally connected with a myGov assistant. "The young man on the phone explained there is actually no way for me to access myGov without receiving that security code", said Pam.
"I was flabbergasted. He told me the only way to access myGov without my original mobile phone number, would be to open a completely new account!"
In fact, the assistant advised there is no way to override an old phone number listed within a myGov account. Therefore if people lose their phones or mobile numbers, they lose access to their own myGov accounts as well!
The myGov website reads, "if you use myGov security codes and lose access to your mobile phone recorded on your myGov account, you will not be able to access your myGov account".
"It's a ludicrous system", says Pam. "If I forgot the pin to access my bank account, I could visit a branch and identify myself in person. There is no way a bank would expect me to open an entirely new account!"
"Since myGov links to my Medicare, Centrelink, Aged Care and ATO details, the fact that I have to create a new account is an absolute headache. Not to mention that I'm anxious about missing important letters, which could be sent the old myGov account".
Whilst only accounts with this security code activated will be impacted, these changes have been made with very little warning to myGov users.
"MyGov is introducing more online security to keep your account safer. If you have a mobile phone, we recommend that you use myGov security codes on your myGov account", its website reads. A myGov phone assistant also confirmed these security changes are "only recent".
"I hope that sanity prevails, and that myGov figures out a way to add new phone numbers to existing accounts", said Pam. "I will happily visit a Centrelink office to prove that my phone number has changed, or identify myself with security answers over the phone".
"But I need access to my personal myGov account", said Pam. "The government just makes it harder and harder for you to be served by a real person. Not being able to change your phone number now, is just sheer lunacy!"
Ultimately, the government wants to roll all personal details into a central myGov account. "One username and password, all in one place" is the motto for myGov. It already boasts a growing range of government services including Medicare, Centerlink, JobSearch, eHealth Records, Aged Care, Child Support, Veteran's Affairs, Disability Schemes and the Australian Tax Office.
Heaven forbid you lose your phone number, though!
Do you think its crazy that losing a phone number means losing access to your entire myGov account? Shouldn't there be a way for myGov to override this feature? When will logic prevail?
Comments