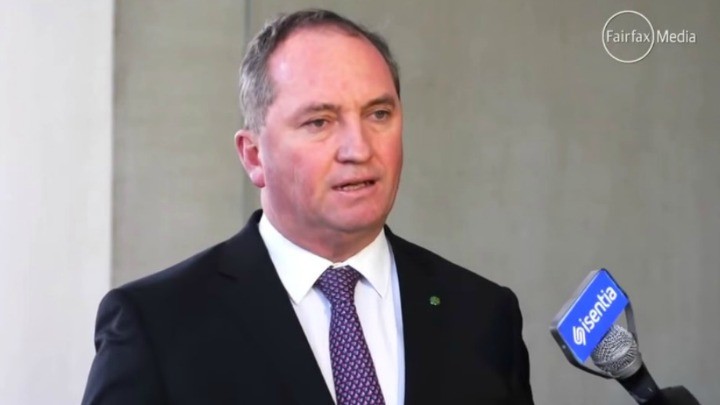 With a cabinet reshuffle expected this weekend, the question everyone's asking is… who will become Deputy Prime Minister? While the prevailing thought seems to be that Agriculture Minister Barnaby Joyce is the one to back, that doesn't mean he's the only horse in the race.
The Guardian Australia reports that two more members of the Nationals party have put their hands up. One is Michael McCormack, currently assistant minister to the deputy prime minister.
He told the ABC, "I haven't had the experience of Barnaby Joyce but I'm very consultative."
McCormack admitted that Joyce was  "revered" by sections of the rural community and would "do an outstanding job" as leader.
"Certainly, he will be an interesting ride," McCormack said.
Rockhampton MP Matt Canavan and the assistant defence minister, Darren Chester, have also got their eye on the deputy spot.
If Barnaby Joyce were to win, Australia would have a deputy prime minister who once said, "It's time Pistol & Boo buggered off back to the United States" in reference to Johnny Depp's dogs. 
The ABC says, "The Liberal Party will be nervously wondering whether the man, who once threatened to euthanase a Hollywood superstar's pet dogs, is orderly enough to keep the Nationals in line."
The Nationals will vote on their new leader this evening at 8pm in the wake of Warren Truss' retirement.
Acting Prime Minister Barnaby Joyce. Just sayin'.

— Adam Bandt (@AdamBandt) February 11, 2016

Would you like to see Barnaby Joyce as deputy prime minister? Who else could do the job?
Comments