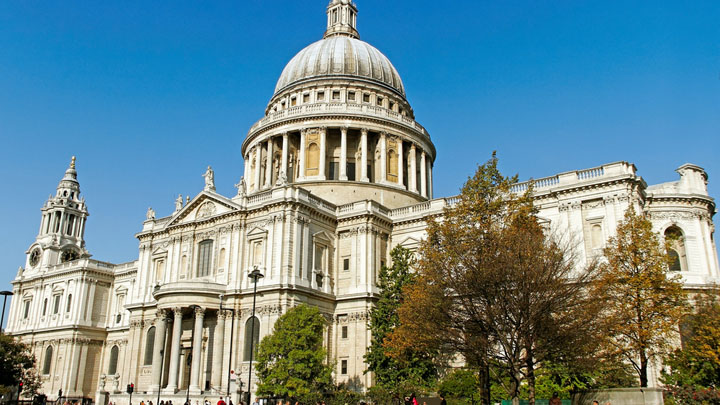 No – over 60s have not been getting frisky England's iconic churches – they've been doing something far worse, and very unexpected.
According to an investigation by UK's The Sun, the bathrooms at some of Britain's most iconic places of worship show signs of cocaine abuse.
But perhaps what is most interesting is the average age of the churchgoer: 61.
Investigators discovered evidence members of the public used the narcotic at 11 out of 25 top cathedrals and churches — including the Church of England's HQ.
Traces of the Class A drug were also found at the iconic St Paul's in London as well as at Manchester, Birmingham, Cambridge and Cardiff.
The Sun's probe also discovered it in St Leonard's, Shoreditch, East London.
Drug information analyst Harry Shapiro told the newspaper, "Many churches can be hired for events, where guests might choose to take drugs, and have publicly accessible toilets".
One church – Canterbury Cathedral – responded to the investigation and said although they were sorry to hear that cocaine had been found, its toilets were available to millions every year.
Canterbury Cathedral authorities were "sorry" to hear cocaine had been found but pointed out its toilets were available to a million visitors a year.
The average age of a Church of England churchgoer in 2010 was 61, though that is believed to have continued to increase. This latest allegation also is backed by research that revealed rising levels of drug use among pensioners.
Another Sun investigation of the nation's bingo halls found high traces of cocaine in the bathrooms as well. Dr Sarah Wadd, an expert in drug use among the elderly, told the newspaper: "There is no doubt that illegal drug use is rising in the older age group.
"I think this is mainly because heroin users from the 1980s haven't been able to kick the habit. Cocaine is … a problem".
Tell us, have these allegations of drug use in the church shocked you? Do you think over 60s have a problem?
Comments