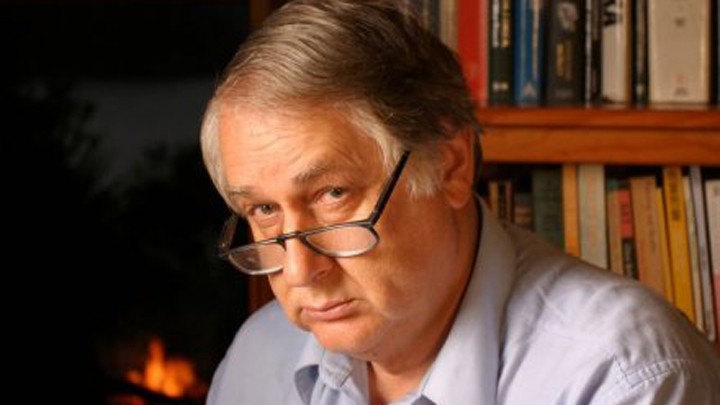 He was the author of over 20 books including bestseller Goodbye Jerusalem, 200 poems, 100 songs, and 2,000 film reviews. Overnight the news came in that legendary Australian author and journalist Bob Ellis had died from liver cancer, aged 73.
You may remember Bob from his work as a speech writer for Kim Beazley, Bob Carr and Bob Brown, as well as his satirical reviews for the ABC.
He was an unashamed leftie in every way, and regularly voiced his opinions on politics.
In a post published in his film and theatre blog, Table Talk, his family wrote, "He died, as was his wish, at home. His family were by his bedside.
"If you have our phone numbers, please don't ring yet. There is too much going on. If you wish to make contact, please send an SMS or email for now", it said, reports the ABC.
Bill Shorten expressed his condolences to his brother in arms, saying the late writer "moved people to tears", had "lived a remarkable Australian life".
"There was truly no such thing as a dispassionate Ellis piece. With Bob, it was always personal, it was always emotional, it was never dull," he said in a statement.
"He belonged to a generation of Australian genius whose irreverent disregard for convention helped sculpt an independent, confident sense of identity, free from the cultural cringe. He helped write, and tell, our national story.
"As a member of the vast, diverse, ever-expanding tribe of Ellis correspondents, I can say that I will miss much more than Bob's writing. I will miss his friendship, his counsel and his unshakeable faith in difficult times".
Born and bred in the northern NSW town of Lismore, he worked amongst the Labor party from a young age and had friends throughout the country.
Tributes for the writer have been flowing on Twitter:
He could write like an angel. At times outrageous and iconoclastic but also insightful, caring, poetic, sweet and melancholic. Naughty.

— Mike Rann (@Mike_Rann) April 3, 2016
Bob Ellis the most disheveled, grumpiest, inappropriate and brilliant person I've ever worked with. I'll miss him deeply. RIP digger.

— Paul Howes (@howespaul) April 3, 2016
Farewell #BobEllis. You were always loyal to your cause, even when it wasn't repaid. Sometimes infuriating, always loved

— David Epstein (@DavidEppy) April 3, 2016
Bob Ellis was the Truest of the True Believers.

— Kevin Rudd (@MrKRudd) April 3, 2016
Bob Ellis is dead. Perhaps tonight there will be born a baby with the talent that man was given.

— Annabel Crabb (@annabelcrabb) April 3, 2016
No matter your politics, a briilliant writer, political activist & raconteur. RIP. #BobEllis https://t.co/PiuYzO7WCf pic.twitter.com/tmPfyURYFc

— Melissa Hoyer (@melissahoyer) April 3, 2016
Share your thoughts below.
Comments