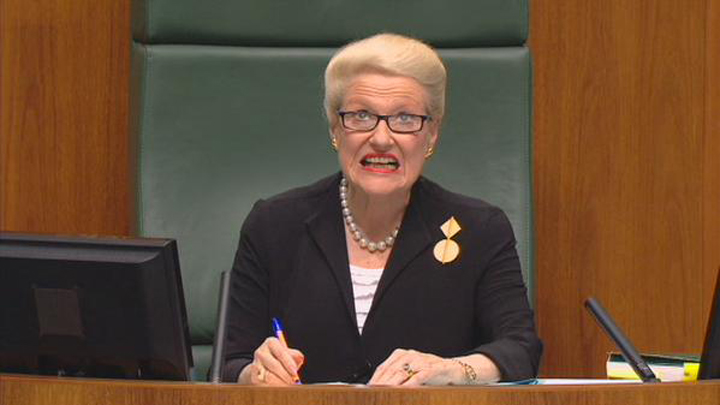 While no one would begrudge an MP a stapler, some pens and a taxi here and there, the latest expenditure report shows that our Federal MPs and Senators claimed a whopping $48 million in expenses in the first six months of 2015.
As reports emerge today that Bronwyn Bishop spent $50,000 on a trip to South America, including a private sojourn to Argentina while the rest of her delegate went home, you may be surprised to know that she was not the biggest spender in parliament.
Agriculture Minister Barnaby Joyce earned that award clocking up $1,073,991.45 in expenses from January to June– the bulk of it ($670,000) going towards "office fit outs", according to the report.
Justice Minister Michael Keenan came in at second place, spending $737,742.87; while Foreign Minister Julie Bishop, who claimed $726,305.52.
Tony Abbott spent $589,689, Bill Shorten clocked up $438,618.4 and Malcolm Turnbull $289,950.84.
The ABC has created a fun tool, ranking MPs in order of expenses spending, so you can see just how much your member spent on overseas travel, office expenditure, office fit outs, domestic fares, cars, travel allowances, family travel and communications.
Find 0ut how much your MP spend here and let us know how they went!
As for Bronwyn Bishop, the ABC reports that she travelled to Ecuador, Peru and Argentina between January 10-25 this year along with four other MPs and senators for the Asia Pacific Parliamentary Forum.
Mrs Bishop travelled to Argentina without other members of the group, and the other four charged taxpayers less than $24,000 each.
The ABC has contacted Mrs Bishop's office for comment but no statement has been made.
How much does your MP cost? Do you think they are worth the money? Do any of the results surprise you? 
Comments