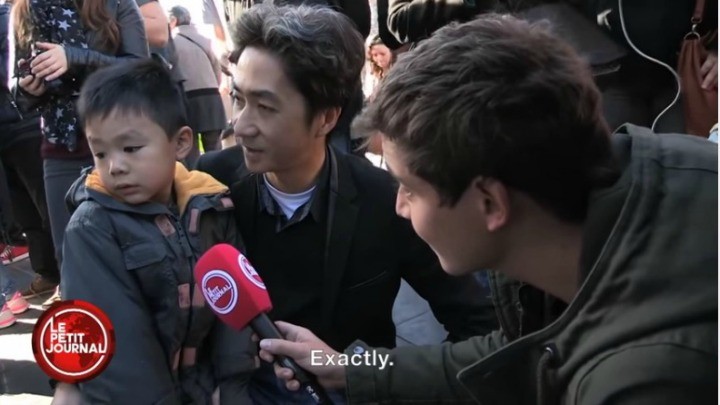 A French journalist who asked a child about the terror attacks in Paris got far more than he was expecting when the child's father interrupted. What followed is the most beautiful and intimate conversation between a father and his son, one that any of us could imagine having with the small people in our lives.
After the reporter from a French TV show asked the little boy if he understands what's happened, the child starts to say that he wants to leave Paris, but the father stops him to say "France is our home".
The child is worried about the bad guys who have guns.
"They might have guns but we have flowers," says the father before gently explaining how that means they are safe and must stay in Paris.
See their beautiful conversation here:
This clip raises the question of just how you explain the horrible things that happen in the world to children. Especially in today's world where global events are difficult to ignore and the 24-hour news cycle means we're constantly inundated with pictures and reports about world events.
How would you explain what's happened in Paris to your grandchildren? How much do they need to know, and is it possible to protect them? 
Comments