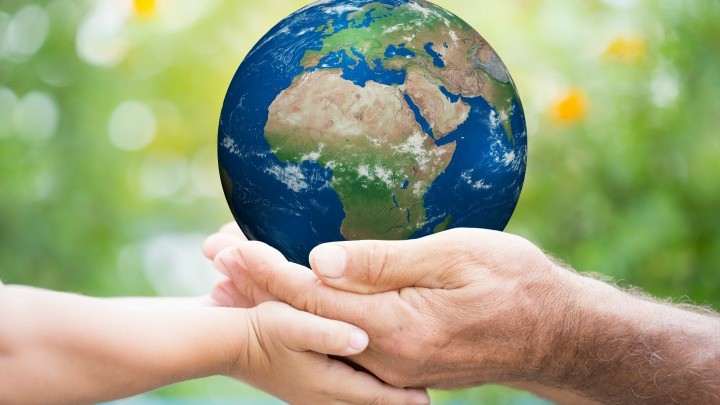 At the turn of our millennium back in 2000, the CIA assembled a group of university professors, industry experts and field researchers to make predictions about the year 2015.
Their resulting report, Global Trends 2015, was seventy pages long. It predicted future global trends in great detail, and looking back now, the report makes for some scarily accurate reading.
Here's how the year 2015 really stacked up:
1. Global population
In 2000, experts predicted that our world population would reach 7.2 billion. The figures were close, as in reality we have 7.35 billion people on Earth. 
The report predicted that an AIDS epidemic would drastically reduce Africa's population, although thanks to advancements in healthcare, this did not happen in such vast swathes.
2. Immigration
Fifteen  years ago, the world's ageing population was a concern that experts believed could be addressed by migration. They believed Western politicians would encourage migration, to offset the work and taxes needed to support ageing demographics.
Insightfully, experts predicted this would lead to a rise in far-right-wing political parties that oppose migration, because of the impact to social services and employment. We have seen this occur in Australia, with political parties such as Love Australia or Leave and the resurgence of One Nation.
In Europe, the push-pull is even worse, as Syrian refugees spread throughout the continent and spur the formation of groups such as Holland's Party for Freedom and France's National Front.
3. Islamic extremism
The 9/11 attacks were still one year away when this Global Trends report was compiled, and yet experts proved insightful. They believed terrorism would top international agendas, but even they underestimated the threat posed by individual extremists, such as Osama Bin Laden and current ISL leaders.
As a worst case scenario, experts predicted potential terrorist attacks against the West would involve chemical, nuclear or biological weapons. They predicted conflicts throughout the Middle East, which has been proven today by war in Afghanistan, Iraq, Libya, Syria and continuing tension along the Gaza Strip.
4. Internet hackers
When compiling their report, experts envisioned "quantum leaps" in communications, science and technology. They predicted a digital revolution, due to the internet and mobile devices, even though iPads where still ten years away from major release.
The report stated, "disaffected states, terrorists, proliferators, (drug) traffickers, and organised criminals will take advantage of the new high-speed information environment and other advances in technology to integrate their illegal activities".
Just weeks ago, China was blamed for a massive cyber-attack against Australia's bureau of meteorology and other government offices. Meanwhile, it has become necessary for parents and grandparents alike to educate their children about internet safety.
5. Resources
Experts believed the world would experience a 50% increase in demand for global energy. They also predicted that resources such as oil and water would become hotly contended. In 2015, leaders are still debating the future of oil at major climate summits, like those recently held in Paris.
As for water, more than 50 countries are said to be at risk of conflict about this basic necessity. Though tensions regarding water are yet to spill over, who knows what the next 15 years will bring..?
Do you believe the next 15 years will be positive for humanity? Are you surprised that experts could predict so much about the year 2015? What are your hopes for the future?
Comments