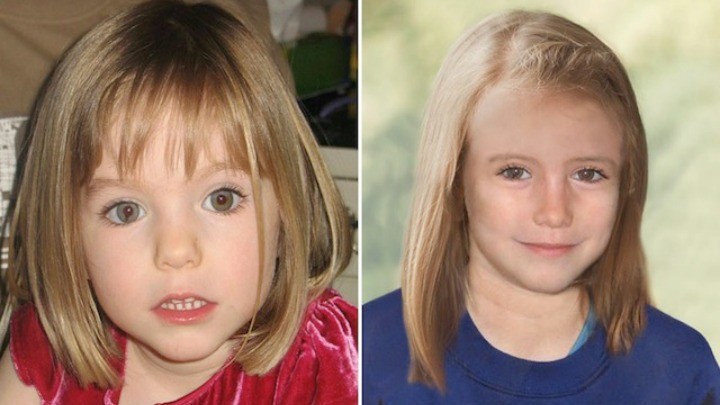 It's been an unimaginably horrific and difficult 9 years for Madeleine McCann's parents. They've been through commissions, investigations, and now more devastation after an alleged sighting of Maddy was refuted by investigators.
The drama unfolded after a page ad in a Paraguayan newspaper claiming Maddy was in Areguá was published.
Madeleine McCann disappeared from her parent's holiday apartment in Portugal in 2007 and has never been seen since.
The ad launched a media storm both in South America and across the world, as it used several pictures of Maddy from previous appeals, including the computer-generated image of how she might look as an older child.
The advert, translated into English, read:
"Citizens of Paraguay, Areguá
"My name is Miraz Ali, a private investigator from London. We have been informed that Madeleine McCann has been found living in Areguá, possibly with a woman.
"She was kidnapped from her hotel on the 3rd of May 2007 aged three at the Praia da Luz complex in the Algarve, Portugal. Please look at the photo above.
"She is now 12 years old and a photograph has been produced of how she would look when she was nine-years-old.
"We believe two men were involved and left the country using a boat."
"Madeleine has a distinctive characteristic in her right eye; a hole in the lower part of her eye.
"Please, look at the photograph of the eye on the right in the rectangular square. Please, help return Madeleine to her mother.
"She has suffered in an indescribable manner.
"There is a reward of 2 million Euros for information leading to the safe return of Madeleine."
Conflicting reports from supposed local police have now been revealed to be false.
One of the theories circulating was that Maddy had been abducted and given to a childless couple, however Luis Ignacio Arias, an Interpol inspector in Paraguay, told EFE that "There's nothing concrete about that person (the alleged private investigator".
Jalil Rachid, the country's vice minister of interior security, also said Madeleine had not been found in Aregua, reports the Independent.
It just adds to further heartache of the family who have faced constant media scrutiny. Just last month, Kate McCann told The Sun she can never feel 'at peace' without knowing what happened to her daughter.
"All parents of missing children will say the same thing: you just can't rest without knowing, it's just that permanent state, often it's like a physical thing, limbo, a feeling, just not at peace".
This was slammed by social commentator Katie Hopkins who said, "Kate and Gerry McCann didn't deserve £11million of our cash to look for Maddie or try to resolve their consciences or salvage reputations. Others have greater need.
"If you really must blame someone, then Kate and Gerry are right there in front of you. And yet, protected by some invisible force-shield I don't understand".
Tell us your thoughts today.
Comments