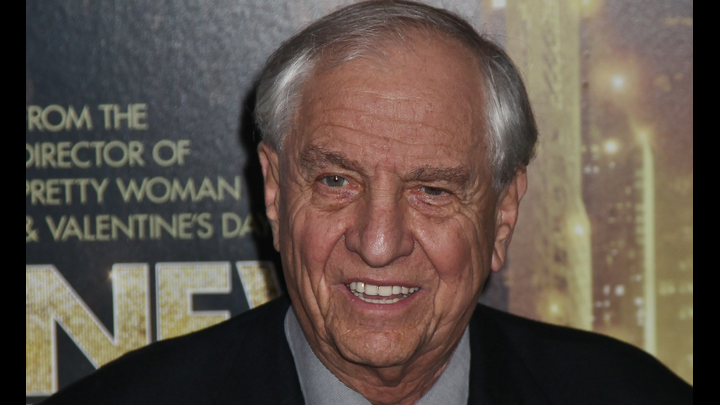 When you hear the name Gary Marshall if might not mean much, but you know his work. A successful producer, director, actor, and writer Gary brought so much joy to millions of people around the world. Sadly, he passed away today aged 81 from complications with pneumonia after having a stroke.
Gary started his career as a writer. One of his first paying jobs was writing material for the second host of The Tonight Show, Jack Parr. It was there that he caught the eye of the legendary performer, and Rat Pack member, Joey Bishop who brought him over to work on The Joey Bishop Show. From there, Gary became a writer on some of the most iconic TV programs of all time, The Lucy Show, The Dick Van Dyke Show, and The Danny Thomas Show.
Becoming a producer cemented Gary's place in Hollywood when in 1970 he created a TV version of the Neil Simon stage hit The Odd Couple. It took a lot of convincing to studios but quickly became one of the biggest hits on TV. By 1979 Gary created and produced three of the top five programs on TV; Happy Days, Laverne & Shirley, which starred his sister Penny Marshall, and Mork & Mindy which of course was the break through the show for late comedian Robin Williams.
After dabbling in film for a few smaller projects, Gary decided to transition to cinema when he wrote and directed the 1984 film The Flamingo Kid starring Matt Dillion. The film was a moderate success and gave Gary the pull in Hollywood to write and direct a series of films including Nothing In Common, which starred Tom Hanks and was the last film for comedian Jackie Gleason in 1986. The next year he made Overboard with celebrity power couple Goldie Hawn and Kurt Russell.
Gary's film became more dramatic and polished with his 1988 film Beaches which started Bette Midler and Barbra Hershey, and the 1990 instant classic Pretty Woman starring Julia Roberts and Richard Gere. He made a spiritual sequel to Pretty Woman reuniting Julia and Richard in the 1999 film The Runaway Bride.
Gary continued to write and consult on projects right up to his death including the recent Odd Couple TV reboot which stars Matthew Perry and Thomas Lennon. He even appeared in the show as Oscar's father, Walter.
Gary leaves behind his wife of 53 years, Barbara and their children Lori, Kathleen, and Scott. While he is no longer with us, his catalogue of entertainment treasures will last forever.
What was your favourite Gary Marshall film or TV Show? Were you a bigger Happy Days, Laverne & Shirley, or Mork & Mindy fan?
Feature image by Miro Vrlik Photography / Shutterstock.com
Comments