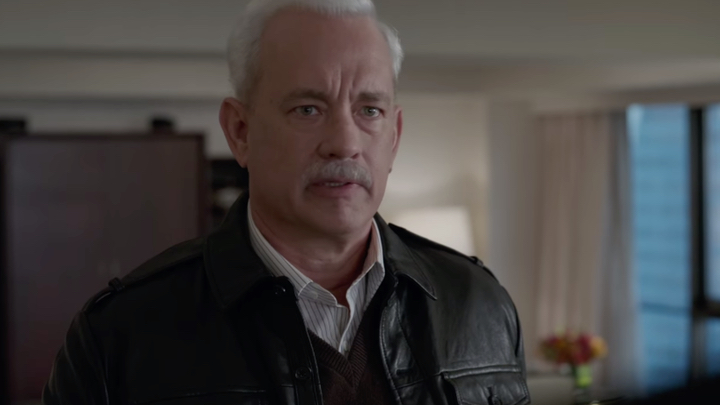 Tom Hanks is one of those actors that no one seems ever to have a bad word to say about him. He has starred in some of the most emotional and blockbusting movies of all time, he's a dedicated family man, works hard for charity, and wants to preserve the memory of those that have fallen in war or in the advancements of space exploration.
After the film Cast Away you think he would want to stay off of crashing aeroplanes but in his latest film, he is back on a potentially catastrophic plane flight in Sully. The film is based on the actual events that led to one of the most unusual emergency landings of all time dubbed "Miracle on the Hudson".
Hanks plays Captain Chelsey "Sully" Sullenberger, who made history in 2009 after successfully landing a passenger plane in the Hudson River. The plane crashed into a gaggle of geese during takeoff which compromised the aircraft.
While that alone would make one of the most gripping movies of all time the film, directed by legendary actor Clint Eastwood, takes a look at Sully's struggle dealing with the fame that came after the event.
This movie marks the first time that Hanks and Eastwood have worked together, and there is already Oscar buzz for the pair. Oscar attention is something that both men have a bit of experience. Tom Hanks won two Best Acting awards for his roles in Philadelphia and Forrest Gump and has was nominated for Big, Saving Private Ryan, and Cast Away. Clint Eastwood has also given plenty of acceptance speeches grabbing Best Director and Best Picture awards for Unforgiven and Million Dollar Baby while being nominated for seven other categories during his incredible career.
Sully could mean even more awards for the pair when the film hits theatres in October. The first trailer for the film was released today.
Are you excited for Sully? What is your favourite Tom Hanks or Clint Eastwood film?
Comments