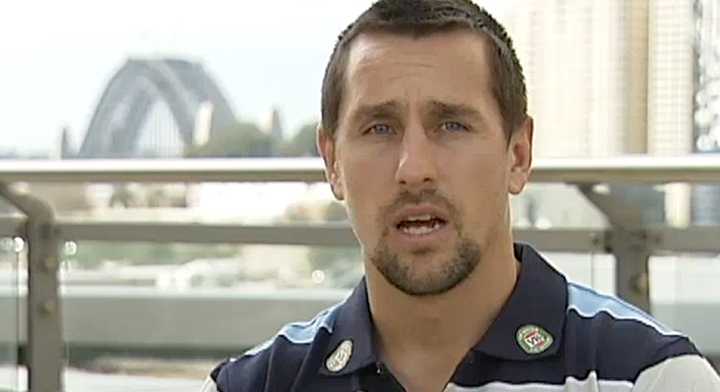 It's on again. The 2016 cycle of grubby footballers destroying their careers by getting drunk, making inappropriate advances on women, then dogs, all caught on mobile phone only to find it bought by a TV station and newspaper title so they can "scoop it". No rocket science in this one, just pure disappointment in Australian footy… again. Do you ever wonder if they will learn?
It's distasteful, it's damaging for the player's career, and it's not very interesting to watch. Yet it is enough to destroy the brand of the NRL, waste our oxygen, and embarrasses everyone. So why do the footballers do it and why do the media buy it? And we have to ask… Why on earth don't these players just stop drinking and getting into trouble during the most important parts of their careers?
When you read about it, it does sound abhorrent. Media reports say the Sydney Roosters halfback was slurringly drunk and apparently tried to kiss a woman, urinating on himself. He was rejected so grabbed her dog and simulated a sex act on a what is thought to be a small poodle.
Not surprisingly, the woman tells him to stop, grabs the dog off him and asks him to leave.
The Roosters co-captain doesn't leave at first, claims he has no preferred sexuality and says he will continue to perform sex acts with animals.
I don't really understand why for some reason this week, Channel Nine has chosen to spend $20,000 on this footage and the Daily Mail $40,000 on the rights. Likely so they can use it over and over we imagine to punish Mitchell Pearce, NSW origin star.
We've seen it all before… footballer, drunkenness, women, and even dogs! Why do they keep repeating themselves and why does anyone want to buy it? Have these football players not learned from the lectures in the football club how children look up to them and adults revere them? Have the TV stations and papers really got that much to sell off embarrassing badly behaved stars?
The man in question, Mitchell Pearce should certain know better given his father, Wayne, is an ARL Commissioner but they all should quite frankly. It's just all poor taste from where I sit. Do you agree?
So what do you think should be done?  
Comments