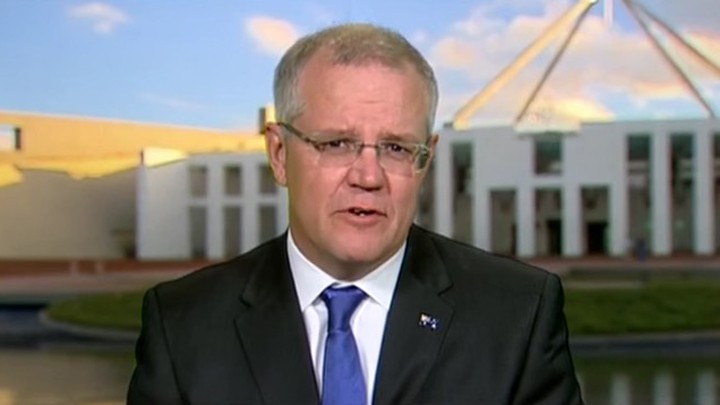 Treasurer Scott Morrison has confirmed superannuation tax concessions will be one of the first agendas in the May budget. He has said super was beginning to exceed its role as a retirement savings vehicle.
This is one of the last options to fund tax cuts, other than negative gearing or a raise of the GST.
Mr Morrison used his speech to The Australian Financial Review 2016 Business Summit to reveal all of this.
He declined to confirm the budget would be held on May 10, saying only the government was working towards the scheduled date. "That is the planning that we have in place".
A May 3 budget which would enable a double dissolution election still remains an option, reports the AFR.
At the moment, the government is working on a legislated definition of the purpose of superannuation and it will be released before or at the budget.
"The point is that any changes that we make to superannuation will be about that purpose and making it fit for that purpose. Any every change should be assessed against that purpose," he said.
The government has ditched plans to increase the contributions rate to a person's top marginal tax rate minus 15 per cent and has been looking at reducing the $30,000 annual concessional cap. It has modelled a $20,000 cap, reports the AFR.
Mr Morrison said the government wants to limit or abolish transition-to-retirement pensions. These crucial payments enable people of retirement age to access some of their super tax-free while still working.
"Last year we successfully legislated the first phase of our reforms to retirement incomes with our changes to the pension assets test, reversing the taper rate changes of the Howard- Costello government that had extended access to a part pension to those with assets in addition to the family home of more than $1 million," he said.
"These changes were based on the simple principle that the pension is a welfare payment for those who are not in a position to support themselves independently in retirement."
"After the change of leadership last September, we embarked on the second phase of reform to retirement incomes by addressing the various incentives and arrangements associated with superannuation.
"The changes will be about delivering a fairer and more sustainable retirement income system for our 21st century economy building on the pension reforms in last year's budget.
"It's not about revenue raising. It is not about higher taxes to fund higher spending. It's about a better retirement incomes," he said.
Mr Morrison said the government's aim was to reduce the 80 per cent of people on the pension, and that the aim of superannuation was not wealth creation.
"[Superannuation] is not an estate planning tool … it's to help people have a pool of retirement savings that they can draw down to live on,'' he said, reports The Australian.
Tell us, do you think what the Government is proposing is fair?
Comments