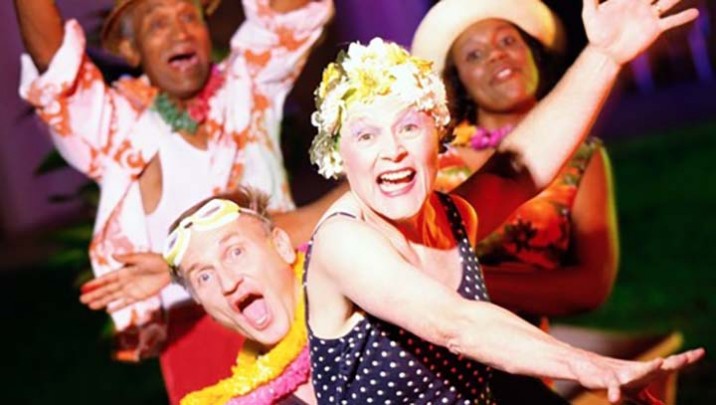 Dementia has never affected so many people in such a devastating way and tomorrow, Uniting Big Move is bringing together a wild crowd to launch Seniors Week and compete for the Guinness World Record of group macarena.
It's an official attempt to have the largest ever group dancing the Macarena, showcasing the importance of movement in tackling dementia.
The current GUINNESS WORLD RECORDS for the largest group to ever perform the Macarena is 2,219 people  – a record currently held by Eggbuckland Community college in Plymouth, set on 7 July 2011.  Uniting keen to get your help to exceed this number, with the participants coming together in the Sydney Opera House Forecourt at 12.00 noon.
Starts at 60 will be Live streaming the event on Facebook from 12pm and Uniting's big move invite you all to participate across NSW and ACT at a number of other locations too.
Someone in Australia is diagnosed with dementia every six minutes, which means that over 1.2 million Australians including loved ones and friends are involved in caring for someone with dementia. By 2025 an estimated 400,000 people will be caring for someone with dementia. One of the most proven ways to slow the onset of dementia and improve symptoms is through exercise and movement.
The big event will be held in the Opera House Forecourt..
Uniting Big Move 2016
30 March 2016   12:00 noon
Sydney Opera House Forecourt
GUINNESS WORLD RECORDS™ Official Attempt
Event details here Uniting.org/thebigmove
Other events will be held nationwide 
Orange: 10.30am, Orange Function Centre, 18 Eyles Street, Orange
Goonellabah: 10.30am, Uniting Caroona Complex, 65 – 101 Rous Road, Goonellabah
Shellharbour: 10.30am, Stockland Shellharbour, 211 Lake Entrance Road, Shellharbour
Nowra: 10.30am, Stockland Nowra, 32-60 East Street, Nowra
Which event could you consider attending?
Or don't forget to watch it online on our Facebook page at noon AEDST.
Comments