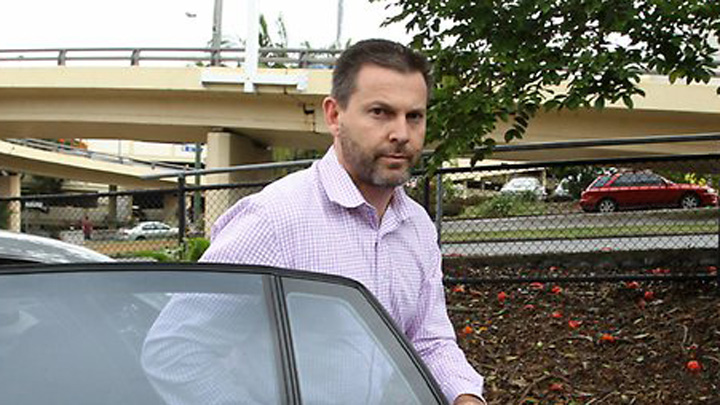 (6.00pm) Baden-Clay could be released in months, legal experts say:
President-elect of the Queensland Law Society, Mr Bill Potts, has stated that Gerard Baden-Clay's lawyers could have grounds to argue for a reduced jail sentence.
Whilst manslaughter can carry a life sentence, Mr Potts estimated that Baden-Clay's lawyers will argue 10 years jail is more appropriate for unintentional killing.
Mr Potts said that given Baden-Clay had no prior criminal history, it is possible that a non-parole period as low as five years may be established by the courts. It's a result that nobody wants to see.
"Baden-Clay has already served three-and-a-half years, the court may consider he should serve longer, given the nature of his offending, his lack of remorse and what the Court of Appeal and jury felt was him not being truthful, and impose a significant period of time in custody", Mr Potts said. 
[This leaves many wondering whether justice will be served – What do you think… ]
(12.30pm) These updates just in:
Gerard Baden-Clay's lawyers have argued that he panicked and unintentionally killed his wife Allison, during an argument in their home.
According to the ABC, the Court of Appeal found that "while Baden-Clay lied about the cause of the marks on his face and tried to hide his wife's body, there was a reasonable hypothesis he was innocent of murder".
The Court of Appeal found that the previous jury could not have been satisfied beyond reasonable doubt that Baden-Clay had actual intent, to either kill or inflict grievous bodily harm to his wife.
Last year, Baden-Clay was convicted of murder and jailed for life. He had a non-parole period of 15 years.
Today, supporters of Allison and her family (the Dickies) were reportedly shocked and disappointed by this downgraded charge.
A statement released by the Dickie family reads, "(we) await the legal process to play out in the hope that justice for Allison will be served."
"As always, the efforts of the family remain centred around the wellbeing of Allison's daughters, who now face a further period of uncertainty."
(11.00am) Starts At Sixty will bring you more on this shocking development as it unfolds, but here is the latest news:
Justice Hugh Fraser has overturned the murder conviction for killer Gerard Baden-Clay, downgrading it to manslaughter.
Last year Baden-Clay was convicted of murdering his wife Allison in their Brookfield home.
The public had such a strong reaction to Allison's death, and it remains to be seen what people will think of this latest development.
Comments