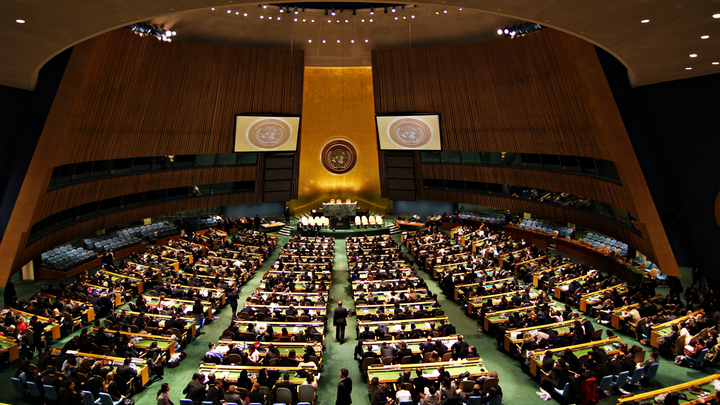 It may go down as one of politics worst kept secrets in politics. For a while, it has been reported that former PM Kevin Rudd has wanted to represent Australia at the UN. Today it was confirmed by Julie Bishop.
Julie told Sky News ""Kevin Rudd has requested that the Australian Government nominate him and, as the Prime Minister has indicated on some occasions, that'll be a matter for cabinet".
To achieve his goal, Kevin will need the support of the Australian government. Which might be a Mission: Impossible as some Liberal ministers and backbenchers have told The Australian "Given what he's done to Australia, why would we impose him on the world?" Another unnamed MP said, "It would be a disaster."
Immigration Minister Peter Dutton made comments earlier in the year that compared Kevin to a serial pest and instead of trying to secure the UN job he should "play golf or buy a caravan". Peter continued "Kevin was never happy just running Australia. He believed he was always destined to run the world," concluding "Kevin's ego makes Donald Trump's look like a rounding error."
While Prime Minister, Tony Abbott even went so far as to try to block Kevin's attempt at the seat with asking New Zealand Prime Minster John Key to endorse from NZ PM Helen Clark.
Many took to social media to voice their opinions about Kevin's desire for the UN Job.
.@MrKRudd, who refused to allow refugees to resettle in Aus & sent them to offshore hellholes, wants to be UN Secretary-General. What a joke

— Shane Bazzi (@shanebazzi) July 17, 2016
tfw Kevin Rudd is running for UN gen sec https://t.co/n00HzXJr1E pic.twitter.com/zCLGxKlzwL

— Mark Di Stefano (@MarkDiStef) July 17, 2016
What do you think? Do you think that Kevin Rudd would be a good representative of Australia to the UN? Do you think there are better candidates? Who would you like to see represent "the lucky country" on the world stage?
Comments