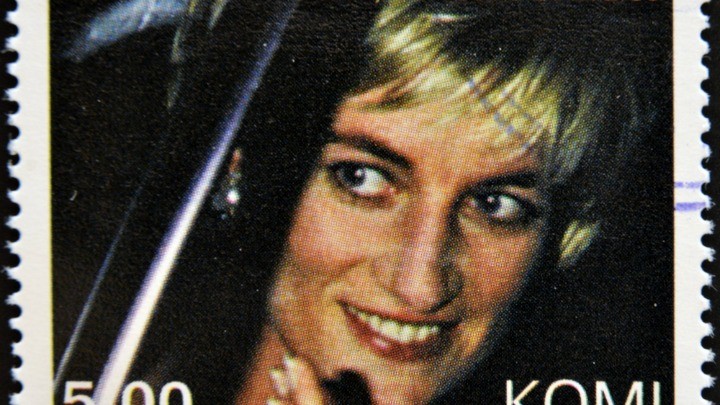 He's been labelled a "love rat" before and it seems James Hewitt is determined to live up to the name, with a British tabloid claiming to have caught him out trying to sell letters and cards from Lady Diana after all these years.
According to the Mail on Sunday, Hewitt went to great lengths to hide his identity while offering eight letters and more than 25 cards written by the Princess during their five-year affair, however the paper claims to have an email trail that connects the former household cavalry officer with the attempts to sell the cache.
Most disturbingly, included in the letters were two handwritten notes by six-year-old Prince William.
Diana's former beau James Hewitt caught selling Diana & William's letters to highest bidder https://t.co/KpkEIi5iaM pic.twitter.com/PNXxmxeOKX

— British Royals (@britishroyals) November 8, 2015
Confronted by the media, Hewitt has denied that he tried to sell the letters. However, an LA based memorabilia dealer who says he was liaising with Hewitt via a middle-man told the Mail on Sunday, "I was told privacy was paramount because Hewitt was worried about the fall-out if it became public. He needs money, pure and simple."
The dealer says he secured a buyer at £100,000 for the lot, but that Hewitt pulled out of the sale – whether because it wasn't enough money or he had a minute change of heart is unknown.
Most of the letters are quite innocent and seem to be from the early days of the relationship between Hewitt and the princess. The dealer says, "He appears to have carefully chosen these letters because they are from the start of the relationship and are less salacious than the letters written at the height of their affair."
In 1993 Hewitt said he had around 60 letters from Diana and would sell the entire collection for £10 million. The Mail on Sunday says Hewitt even went so far as to offer the letters for sale to Prince William and Harry in November last year, via the dealer.
"I thought it was the decent thing to do,' said Gary Zimet. "It was easy to find out who their lawyer is from the internet, so I wrote to Mr Tyrrell and attached scans of the letters and cards and wrote 'Kindly advise if William and Harry would be interested in acquiring these letters and cards which I am selling on behalf of James Hewitt.'"
Perhaps the only hopeful aspect of this latest attempt to cash in on the tragic princess is that the tabloid decided not to publish the letters out of respect for Diana's sons and grandchildren.
Reports say Hewitt is now in hiding.
What would you like to say to James Hewitt about this latest attempt to profit from his affair with Princess Diana? 
Comments