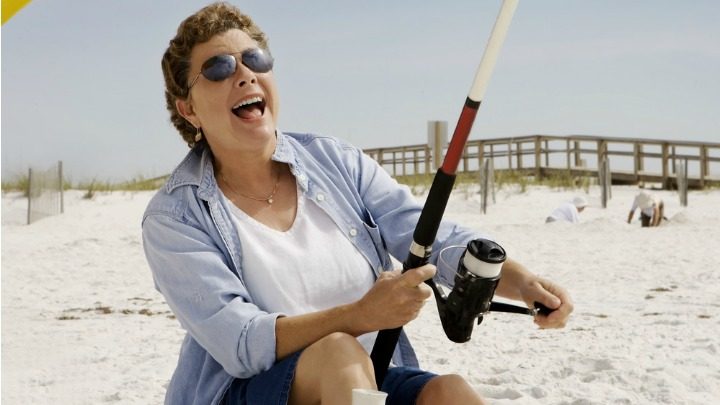 Of all the things Australia has to offer its international guests, Tourism Australia thinks fishing is definitely 'up there'.
A new Best of Australia campaign launched by the organisation responsible for promoting Australia's unique attributes says the allure of the recreational activity and competitive sport is the "next big thing" for tourism.
No more will visitors be encouraged to 'throw a shrimp on the barbie' because the success of their meal will be determined by just how well they can catch their own.
"Fishing is just one of Australia's biggest sports and leisure pastimes but international awareness of just how much our country has to offer in this area is something we want to improve," says John O'Sullivan, Tourism Australia managing director.
O'Sullivan says that in the last 12 months there have been 315,ooo international visitors casting their fishing rods, which is roughly 5 per cent of all tourists.
You don't have to like fishing, but O'Sullivan says this direction ties in nicely with the current aquatic and coastal campaign that also promotes Australia's world-class beauty and natural environments, as well as great food and wine experiences.
"Quality experiences such as barramundi, deep-sea, sport and fly fishing attract high-value international travellers who stay longer and spend more," according to Steven Ciobo, trade and investment minister.
He went on to say including fishing in the campaign makes "a lot of sense".
What do you think about this push to attract international visitors to go fishing in Australia? Is there another activity that deserves the attention of tourists?
Comments