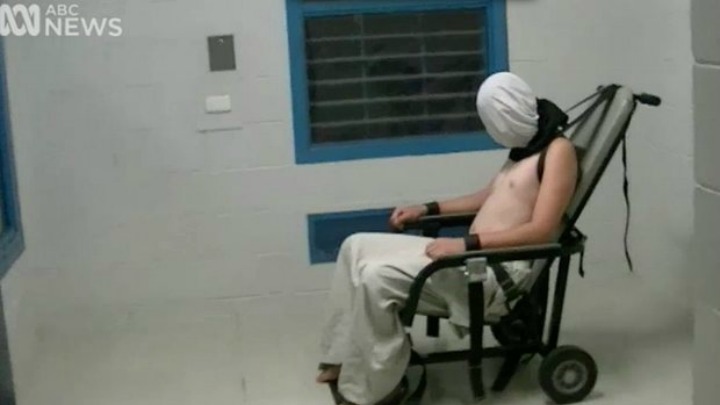 The Northern Territory Government has announced it will counter-sue two boys tear-gassed by prison guards at the Don Dale detention centre in Darwin.
Papers were lodged in the Northern Territory Supreme Court in June by two boys — whose names have been suppressed — seeking damages for alleged mistreatment by staff at the facility.
However, the Northern Territory Government filed its response on July 4 and is seeking damages for an escape attempt whereby the two boys stole a car and rammed it into a roller-door before re-entering the prison.
It says the two boys caused $89,000 worth of damage when they escaped on May 31, 2015 and a further $74,000 damage when they rammed the roller door using the stolen car on June 1, 2015.
The Government is seeking damages plus interest and legal costs in its claim.
One of the boys, Dylan Voller, who is suing the Northern Territory Government was the prisoner filmed strapped to a chair for hours with a spit hood placed over his head.
Earlier this week, Starts at 60 brought you details of the treatment some youth experienced while held at the Don Dale detention centre.
What do you think of the NT Government's response on this issue?
Comments