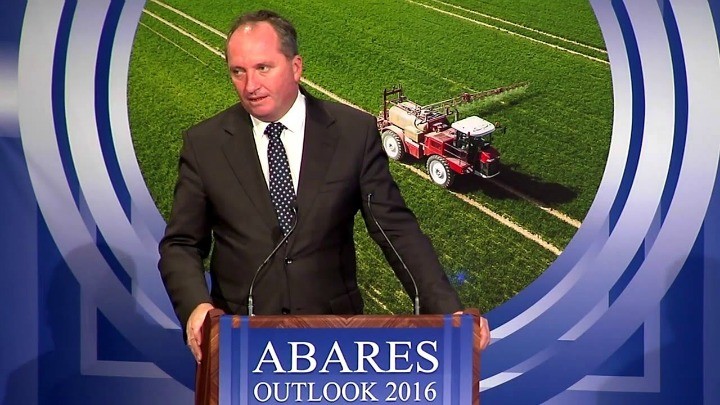 Australia thought they had seen the last of controversial helicopter rides after Bronwyn Bishop was lambasted for her joyrides across the city.
However, it looks like Deputy Prime Minister Barnaby Joyce didn't get the memo as he took a helicopter ride to the town of Drake – a town which is only a 40-minute drive from his electorate office in Tenterfield.
Barnaby's office insists it was the best way for the Deputy to travel to avoid the four-hour drive from his home in Tamworth where he would be returning to later.
The ride cost taxpayers nearly $4000 and happened only two days after the government released a review into parliamentary spending.
Barnaby's helicopter ride came at an interesting time, considering the fact that the parliamentary review was sparked by former speaker Bronwyn Bishop's 'choppergate' scandal.
The timely review called for clear guidelines so the "use of charter transport must constitute value for money, and in particular that, in the absence of compelling reasons, helicopters cannot be chartered to cover short distances".
Many people have already come out to question how Barnaby's ride over such a short distance constitutes "value for money".
"Barnaby Joyce flew by helicopter to our little country town of Drake. He went to the public school, met with teachers and children and then flew off … what a waste of taxpayer money. Barnaby Bishop," Drake resident Jacqueline King posted to Facebook.
MPs are allowed $21,000 a year for helicopter flights, so technically Barnaby still has about a third of his flying budget left.
Do you think politicians should be granted this much money for helicopter use? Do politicians spent too much taxpayer money?
Comments