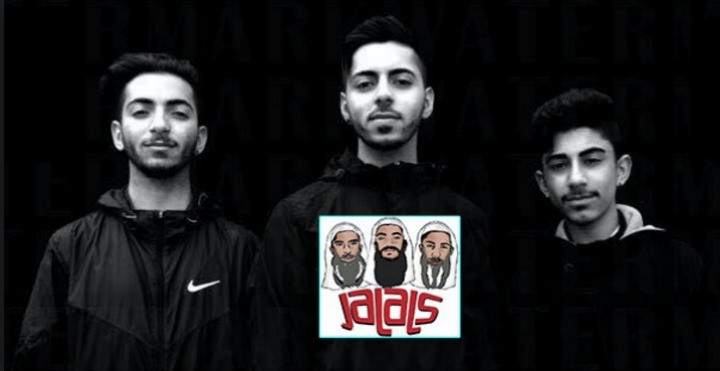 Three young Melbourne brothers, the Jalals aged 20, 18 and 16, were charged earlier this year after they posted a video online showing them dressed up as Islamic State terrorists and shooting fake guns at people to scare them.
The brothers, Max, Arman, and Rebeen Jalal, were charged with public nuisance over their so-called prank, which they said was meant to be funny.
The only problem? No one is laughing.
Now, changes to the boys' bail conditions mean they can go back to making more prank videos and they stand to earn up to $4,500 for each one.
The videos created by the brothers show all three staging fake drive-by shootings, pointing a gun at a young girl and her father, and conducting fake bomb hoaxes.
The boys recently admitted that the videos were staged and that most of the 'scared' people in them were friends.
This has done nothing to curb the backlash they are facing though as many people point out their pranks make light of the very real chance of a terrorist attack happening here in Australia.
The brothers claim they are making fun of terrorists and Islamic State, but many people are saying there is nothing funny about terrorism.
Now that they are free to continue making their 'funny' videos again, the brothers stand to make $180,000 this year if they post just one video per week, which they say they plan to do.
See one of their videos below and tell us: what's your opinion on this issue?
Are the videos funny? Or, should they be banned?
Comments