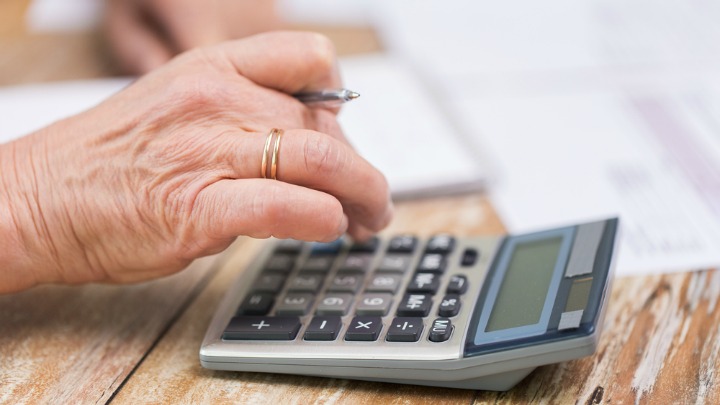 A new report has found that companies who refuse to hire retirement-age approaching workers are costing the economy billions.
According to the PwC 'Golden Age Index', if Australia's employment rates for workers aged more than 55 years old were increased to levels that Sweden has, the nation's gross domestic product could be about 4.7 per cent higher, equivalent to about $78 billion annually.
The report found Australia to be in the middle of countries employing people aged 55 and over, whereas Sweden was one of the leading countries with around three quarters of its population aged over 55 employed.
The report, which relies on the most recent data from 2014, found Iceland was ranked as the best OECD nation when it comes to keeping older workers employed, for the fourth consecutive time since 2003.
However, New Zealand has seen a rapid transformation, moving from ninth place in 2003 to second in 2014. Australia, which was ranked 20th in 2003 has moved to 16th place in 2014, dropping back on the 2013 ranking of 15th.
PwC national economics and policy consulting partner Jeremy Thorpe said Australia had been slower than it needed to be to act on encouraging older workers to remain in the labour force.
He said it would take at least 10 years for the $78 billion of extra GDP to come to fruition.
Mr Thorpe said the countries with the strongest record of employing senior workers had taken similar initiatives. "One, they encourage later retirement, so that might be the carrot-on-a-stick issue in the sense of raising the pension age so that people are incentivised to work longer," he said.
"But in fact there are other elements too, and the second one is improving employability, and that's really along lifelong education. Reducing employment barriers for older workers is the third one."
Susan Ryan, the Australian Human Rights Commission's Age and Disability Discrimination Commissioner, said they had found that one of the main barriers for older Australians trying to find work was discrimination.
Last year the commission began a national inquiry into employment discrimination against older Australians and Australians with disability. The report was released in May.
"The basic barrier is age discrimination," Ms Ryan said. "But as well as that, people in the workforce who understand that they need to up skill themselves and so on so that they can continue to be productive, are often denied training opportunities, they're denied promotional opportunities. And all of this means they become less and less employable."
However, the inquiry also found many examples of Australian businesses and organisations with policies to keep skilled and experienced workers employed.
Ms Ryan said, "Australia Post provides flexibility to their employees so that they can continue getting the benefits of their skills. I think everyone's heard of Bunnings, which has made a huge business success out of providing employment for older trade workers or building workers who of course are so good at selling the products that you buy at Bunnings."
Share your thoughts below.
Comments