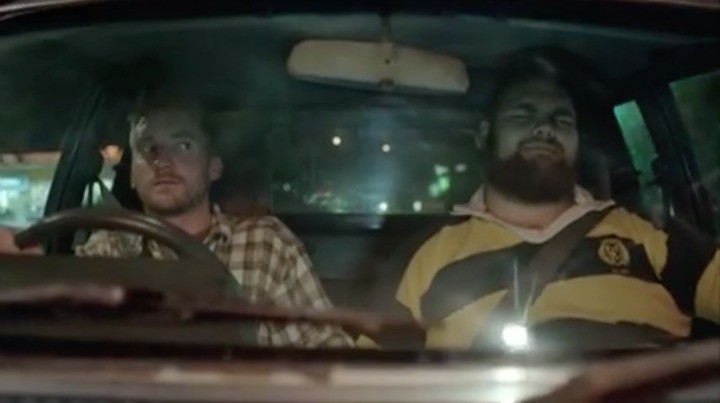 Our neighbours across the ditch are certainly good at a few things…
They're not too bad at cricket and we have to give them some props for their rugby team, but where they really shine is with their public safety campaigns.
Over the years they've delivered hilarious, smart and informative ads about drinks driving, drug abuse and violence.
Their latest campaign is already becoming a fast favourite though due to its perfect mix of awkwardness and awareness.
The new ad focusses on the dangers of texting while driving and urges viewers to 'put me first'.
Set to the Lionel Richie's classic tune 'Hello' the ad shows a number of different drivers travelling along with passenger in the car with them.
We hear the sound of the phone going off alerting them they have a message.
Just has they go to reach for their phone though, the passenger reaches over and takes their hand with a pointed smile.
Our favourite part might be the burley and emotional football player who takes the hand of his unsuspecting mate and then seems to loose himself in the music much to his friend's surprise.
Despite the ad's light-hearted nature its core message is a very important one.
Around 40 per cent of drivers admit they have texted while driving a car and hundreds of accidents happen on our roads every day due to this dangerous practice.
States and territories around Australia have been trying to discourage people from texting and driving with many enforcing a fine of over $300 and the deduction of four demerit points.
If it takes more ads like this to stop people from picking up their phone while driving, we say bring it on!
VIDEO: New Zealand's awkward anti-texting driver campaign could be a winner. Credit: YouTube/NZ Transport Agency.

Posted by Daily Telegraph on Tuesday, March 29, 2016
Did this ad bring a smile to your face? Have you ever caught someone using their phone while driving?
Comments