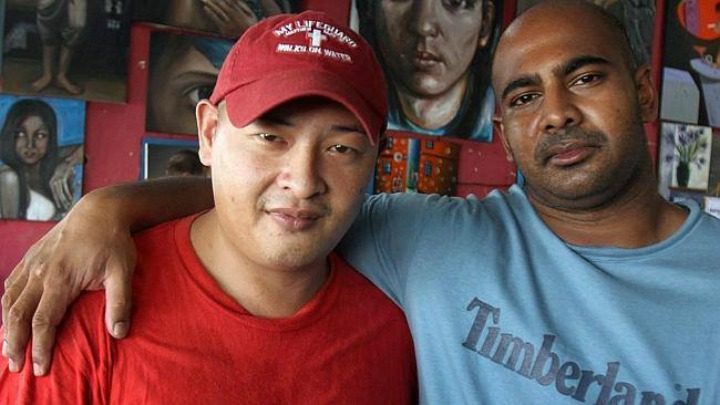 Today marks the one year anniversary of the deaths of Myuran Sukumaran and Andrew Chan, who were executed by firing squad for trying to smuggle drugs out of Indonesia.
The due were the ringleaders of the so-called Bali Nine group and were convicted of attempting to smuggle more than eight kilograms of heroin into Australia.
Despite their criminal pasts, the pair made a deep commitment to righting their wrongs and became counsellors and friends to many of the inmates and guards at the Balinese prison they were held in for almost ten years.
Prison guard Hermanus Hartanto said he still misses Sukumaran, who he developed a strong friendship with.
He cried as he told the ABC that he thinks about his old friend often.
"I feel so disappointed because he couldn't get remission," Mr Hermanus said.
"He was a role model in here, almost everyone liked him."
"He was like my own son."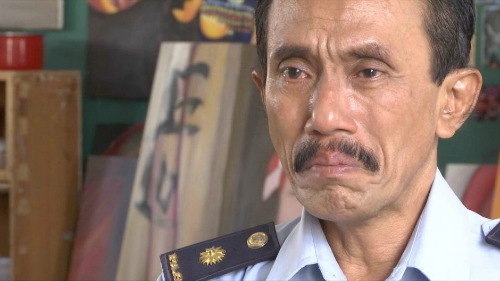 Mr Haratanto said he would spend today remembering and praying for Sukumaran.
"It was hard for me, very difficult because I saw him almost every day for eight years. When he sits down, I would sit beside him," he said.
"And he would always greet me, sometimes if I didn't see him he would call my name."
Sukumaran set up a studio in the prison where he taught fellow inmates to paint and use art as a form of therapy to help with their rehabilitation.
Chan turned to religion during his time in prison, becoming a Christian paster and leading church services for his fellow inmates.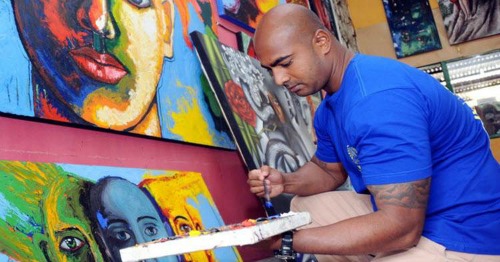 Their execution was the subject of fierce debate in both Australia and Indonesia, with arguments rife on both sides.
Australia made the unprecedented move of recalling its ambassador to Indonesia in protest after the execution.
Indonesia is renowned for its strong stance on drugs and goes to great lengths to warn tourists about the consequences of smuggling drugs in or out of the country.
It is for this reason that some people say Sukumaran and Chan's executions were justified and that no amount of redemption or regret could save them.
Others though pointed out all the good they had done in their small prison community and said their lives should have been spared so they could continue their work.
What are your thoughts on this topic?
Do you think Myuran Sukumaran and Andrew Chan should have been spared? Or do we need to own up to the consequences of committing a crime in another country?
Comments