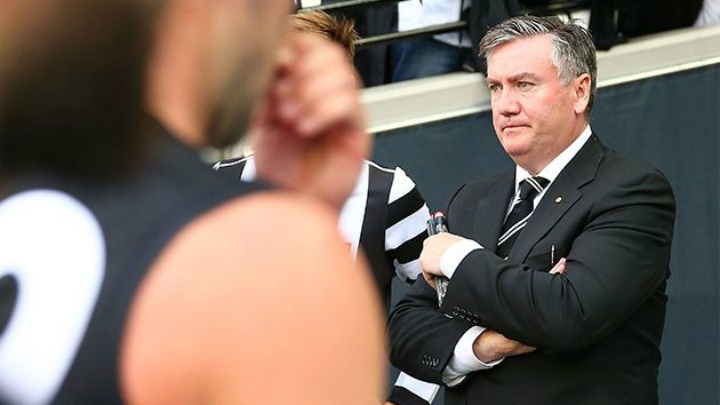 Collingwood president Eddie McGuire says he was affected by prescription drugs when he made offensive comments about Sydney AFL great Adam Goodes.
Back in 2013, Mr McGuire suggested that the Indigenous footballer should promote the King Kong musical while speaking on his breakfast radio program. His comments came only a matter of days after the acclaimed sportsman had been racially abused by a Magpies fan.
In a move that may be seen as an attempt to turn around the public's perception of the controversial Collingwood AFL club president and Triple M broadcaster in the wake of his controversy just last month involving sports reporter Caroline Wilson, McGuire has opened up to GQ magazine on several subjects, bar Wilson.
Mr McGuire said, "I mean, the night before, I'd been hosting a function raising $300,000 for Indigenous scholarships [as chairman of former AFL star Michael Long's foundation] … So I was doing all that and I should have stayed in bed that day. I haven't really said this before, but I was on massive painkillers and crutches."
"… Did I lie awake over the Adam Goodes thing? Does it still rankle with me to this day? Absolutely. It burns me to the core that what I said would add any level of pain to Adam or the Indigenous community."
Mr McGuire apologised back then to Mr Goodes, but the incident caused ongoing damage to the relationship between the two men.
"He said he didn't know if he could be my friend again and that's his prerogative," said Mr McGuire. "I'd like to think that we would be, one day, and that I prove worthy to him."
It is unknown at the time of publication if the GQ interview was conducted before or after the latest scandal involving Wilson.
Do you think this is just a publicity stunt, or that it is a valid excuse for his behaviour?
Comments