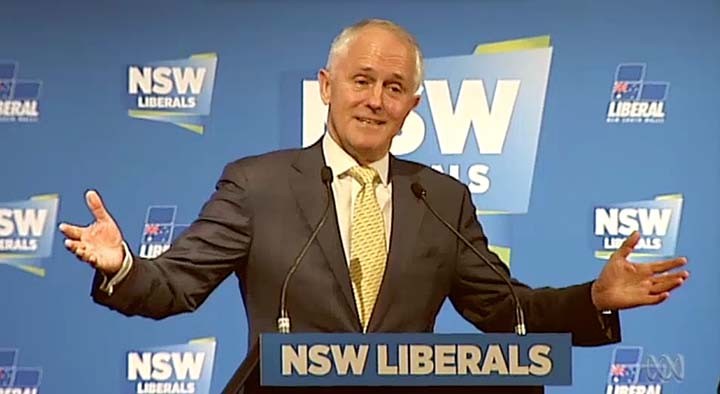 The May budget is approaching and the Prime Minister has this weekend delivered a powerful message.  This government is going to focus on living "within our means".  He has identified one big issue for the country over the next year and that is transforming from dependence on the mining boom, to a new economy, and says that is all he is focussed on.
But do you agree that this is the most important issue facing our country right now?
The only way to create revenue is with economic growth said Mr Turnbull yesterday, and made it clear all governments will need to live within their means through the next fiscal period.  It comes after state governments rejected Mr Turnbull's suggestion of a US style state taxation system that they could use to levy health and education supplementing income.
Turnbull talked down his desire for handouts and election sweeteners too.  Instead of quick cash grabs, Turnbull has said to the throngs of drama-hungry news media yesterday that the May Budget will contain "changes to our tax system" designed to promote investment, innovation and enterprise.   Do you believe him?
"This budget will not be about a fist full of dollars, it will be about prudence, fairness and responsibility to our future generations," he said on stage at the Victorian Liberal Party conference.
And as he said it he pointed to the states, firing a bitter shot.
"The premiers don't want to raise taxes to pay for their spending, well neither do we," said Mr Turnbull.
Let's talk: Which issues do you feel are most affecting our nation that need to be addressed in this budget?
Comments