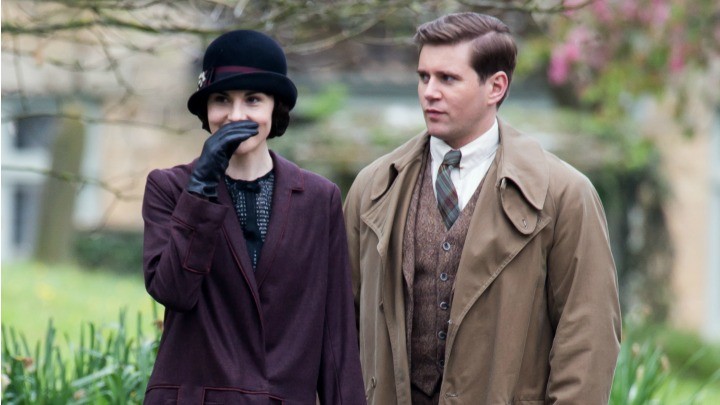 If you felt a little bereft when you found out the sixth season would be the last season for Downton Abbey, then prepare to get excited: a movie is in the pipeline.
At an Emmy event recently cast members hinted that the show's creator Julian Fellows is scripting a movie.
'Downton Abbey': Movie Update – & What Might Have Been For Matthew & Sybil – The Contenders https://t.co/NXxa1xP2z2 pic.twitter.com/2ijiT5Ww9E

— IMDb (@IMDb) April 11, 2016
However, cast member Lesley Nicol, who played Mrs Patmore in the show, did acknowledge that the cast had a habit of running a rumour mill and that her information had been received second-hand.
"What I heard from Phyllis Logan [Mrs Hughes] was that maybe he [Fellows] was possibly writing a script, which is what we need to have to go on with the conversation," Nicol said.
There was further shock when Allen Leech, who played Tom Branson, informed fans that Dan Stevens' character Matthew Crawley was in fact supposed to end up with Sybil, played by Jessica Brown Findlay. Anyone would know he became Lady Mary's beau.
It has been one speculation after another when it comes to Downton Abbey, but fans not yet ready to part with the series, which also stars Dame Maggie Smith, will be able to purchase the final season on DVD and Blu-ray from May 2016.
Have you ever watched Downton Abbey? Would you see it at the cinema?
Comments