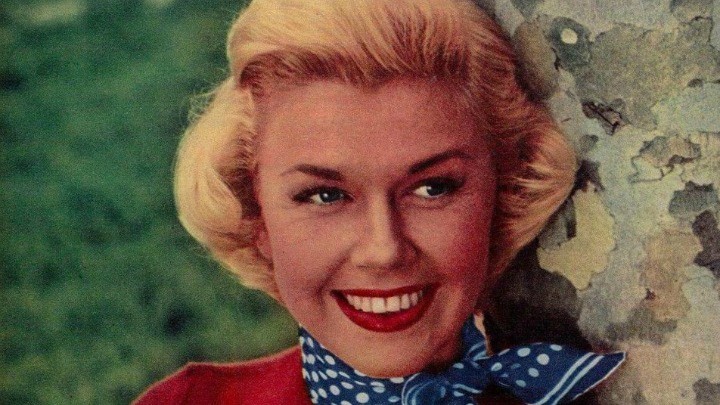 Former silver screen goddess, Doris Day, turned 92-years-old earlier in April and spoke to CloserWeekly, sharing advice for others on how she has aged so well and stayed happy through her older years.
"You have to stay positive" she said, cautioning that there is no point in worrying as, "whatever will happen, will happen".
In the rare interview she shared memories life lessons and advice for ageing which also included staying active and a little good luck, "I'm lucky. I've been blessed with good health" adding "It's important to stay active. I like to walk with my doggies."
She celebrated her 92nd birthday in a surprising way, with Chinese food, cake and a movie with close friends. Although she admits she has "never paid much attention to age or birthdays," she is happily celebrated this milestone, "I'm overwhelmed and so touched by all the birthday wishes I've been getting from all over the world".
"So many of my fans come to Carmel for my birthday every year and I love being able to talk with them. They are so kind and loving and I love them all."
Her good friend Lee Price was one of the attendees of her birthday dinner, telling CloserWeekly, "After dinner, we watched a video that Scott Dreier produced called Celebrating Doris: Stories from Doris Day's Co-Stars". 
Doris' first starring role in a movie was in Romance on the High Seas (1948). She quickly shot to fame making two more films the following year, My Dream is Yours and It's a Great Feeling. Some of her other titles include Calamity Jane (1953), Lucky Me (1954), Love Me or Leave Me (1955), The Man Who Knew Too Much (1956), Pillow Talk (1959) and Please Don't Eat the Daisies (1960).
She now keeps busy running the Doris Day Animal Foundation in Carmel, California. This is a nonprofit Public Charity which she founded in 1978 to help care for and protect animals.
Do you love Doris Day? Do you agree with her key to ageing?
Doris Day waving to fans outside her home on her 90th birthday (2014)
Comments