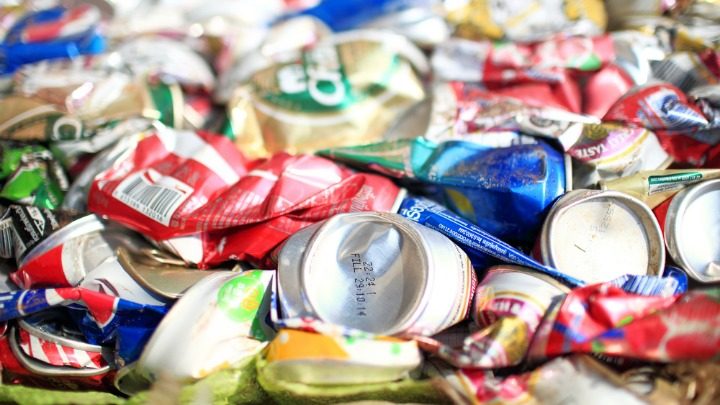 For years, it was only South Australians who got to financially benefit from being diligent recyclers.
Now though, anyone living in New South Wales will be able to pick up 10 cents for every can and bottle they deliver to the recycling man.
As part of the state's bid to clean up and help the environment, Premier Mike Baird says scheme could generate millions in revenue for the state and provide a little extra cash for anyone who participates.
The can-for-cash system in South Australia delivers around $60 million in revenue every year, something that hasn't gone unnoticed by other state and territory leaders.
There have been calls from the public for years for similar schemes to be rolled out across Australia, with many people saying it would encourage more people to pick up after themselves and recycle.
It's so common these days to see parks and gutters littered with cans and bottles, not only creating an eye-sore, but also doing a huge amount of damage to the environment and local wildlife.
While the Greens and environmental groups like Clean Up Australia have welcomed the change in NSW, they are also asking for a similar type of system to be introduced for plastic bags, too.
Tasmania, South Australia, the Northern Territory and ACT have already banned plastic bags in supermarkets, meaning they would most likely stick to a can and bottle scheme only.
However, the Greens say the rest of the country could benefit from a recycling system for bags as well as cans and bottles.
What do you think about the cash-for-recycling system?
Should we have this in every state and territory? Would more people recycle if they got money for it?
Comments