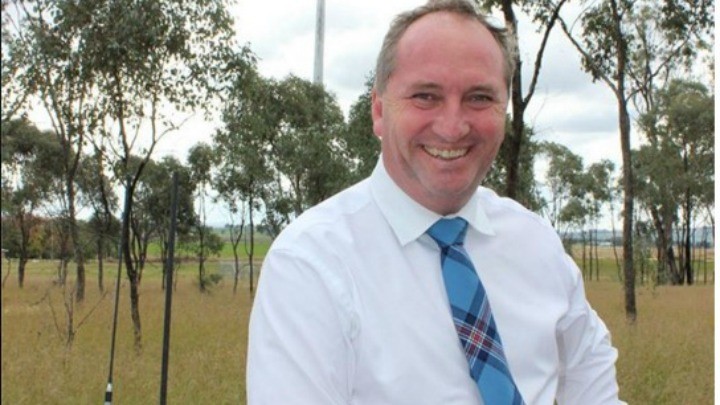 Barnaby Joyce is most likely to become our Deputy Prime Minister when Warren Truss resigns, but he's feeling nervous about the state of Australian politics.
In an interview with Fairfax media, Joyce voiced his concerns that Parliament House was becoming a "sterile" environment that was under the thumb of the PC police.
In reference to the outrage over Jamie Briggs and his inappropriate behaviour to a public servant in Hong Kong, along with the furore over Peter Dutton telling a journalist she was a "mad witch" by accident, Joyce said, "I never want our country to be completely sterile. I like that Australia is to the point."
"One of the great things about Australian politics is our informality and directness and I'd hate to lose that – even if there can be faux pas."
"It's what one bloke thought he was saying to another bloke," Mr Joyce said in regards to Dutton's loose text message.
"If I got upset about every time I have been abused on Twitter or in the newspaper or in text messages, I would be a case for an asylum."
Joyce  also said he was concerned politicians might become overly cautious following the Briggs incident and shy away from socialising with colleagues and journalists.
"I don't like to be in the holier than thou crowd," he said. "If you invite me out for a drink, you want me to speak frankly and freely rather than ring up 13 media advisers and get encrypted babble."
In 2012, Mr Joyce was forced to apologise to National Party colleague Bridget McKenzie for referring to her in Parliament as a "flash bit of kit".
Do you think Barnaby Joyce has a good point? Is it political correctness gone mad or are these members out of touch?
Comments