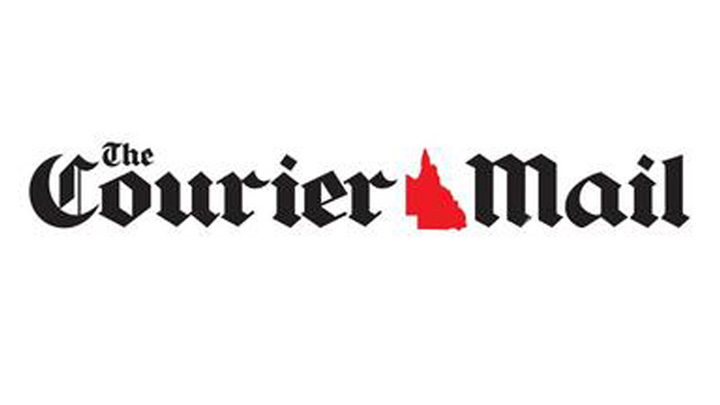 Today Queensland's flagship newspaper had some very strong words to say about the Gerard Baden-Clay appeal verdict – and believes this is how many Australians feel today.
The bold white text on the black background screamed "The law is an ass", in reference to Baden-Clay now being guilty of manslaughter, and not murder.
In the editorial, the paper reiterated the facts we already know: Baden-Clay killed his wife Allison and discarded her body on the banks of Kholo Creek in Brisbane's west, then vehemently denied any wrongdoing. He was a cheater, and swiftly accessed Allison's life insurance policy just days after she disappeared. In court he said he did not kill Allison, but this week in his appeal, his lawyers argued that perhaps Gerard Baden-Clay in fact did kill Allison, but it was just a horrible accident.
The court found there was reasonable doubt to suggest Baden-Clay was guilty of murder as they could not prove it was premeditated. He now could be released from prison within a year or so, after already having served 3 and a half years behind bars.
"When the Supreme Court jury handed down its guilty verdict in July last year, the people of Queensland felt justice had been done. They might now have heard what the family of Allison deserved to hear – an explanation of just what happened that night and why – but the feeling was the man responsible for Allison's death had been identified and the court had considered all the evidence and come to a reasonable and sound conclusion", wrote David Murray in the editorial.
Murray pointed out there was no admission that Baden-Clay did in fact murder his wife accidentally – it was only a hypothesis.
According to the public record, Baden-Clay still denies he killed Allison.
"He lied about his life and relationships before he killed his wife and lied in court when asked to explain himself. He has never faced up to what he did and never taken responsibility for his actions.
Baden-Clay has never deserved the benefit of the doubt. He will always be seen as the man who killed Allison", wrote Murray.
Take a look at the newspaper's headline and tell us: Does this echo your feelings?
EDITORIAL: #badenclay doesn't deserve benefit of the doubt https://t.co/qX3o4knlKz pic.twitter.com/UxHJTCuAeE

— The Courier-Mail (@couriermail) December 8, 2015
Comments