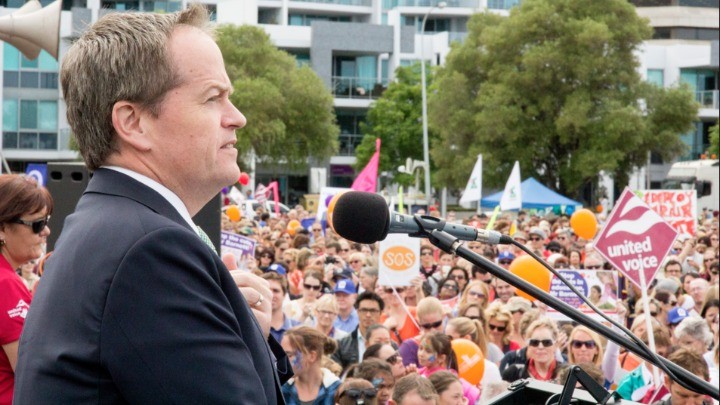 Australia is supposed to have a fair and robust political system, with both parties fighting tooth and nail for their beliefs and their voters.
However, things are looking a little less battle-hardened in the Labor camp these days with three MPs quitting in the last month, saying it is "highly unlikely" they will win the next election.
While it's normal for politicians to take losing elections hard, abandoning ship completely on the grounds you don't think you'll win could be seen as unsportsmanlike behaviour at it's worst.
Gary Gray, Melissa Parke and Alannah MacTiernan, all from Western Australia, bowed out of the running over the last month with Mr Gray declaring there was little hope of Labor winning the election later this year.
Mr Gray said he was hoping to give Labor a chance to fight back by installing a younger MP in his place.
"The next election campaign will be tough for Labor and it needs the next generation coming through," he told the ABC.
"It doesn't need me staying there because I can stay there. It needs the next generation, it needs people with a 30 or a 40 in front of their age."
Ms MacTiernan – who was only elected in 2013 – stepped aside on the grounds she was not making enough of a difference to warrant the sacrifices of the job, while Ms Parke said she wanted to spend more time with her family.
Some people have questioned why the politicians have given up on their jobs and say it is their duty to stick it out and do their best to win the election for their constituents.
Things haven't been so rosy on the Coalition's side of the aisle either, with five MPs stepping down or forced out in recent months.
The news hasn't come as a surprise to many voters who have been left frustrated by politicians' lack of effort to fight for the issues they care about.
Some voters have asked: what happened to politicians sticking it out to the end and treating their position with gratitude and respect?
Others have accused them of wasting taxpayer money with all of the reshuffling and only thinking of their own interests.
"Another shuffle so close to the election means more money spent on changing stationary and I don't know what else. This has got to stop!" Said one voter online.
Another said: "Getting out before they lose the election so they can still get their pension at a senior politicians rate."
What do you think?
Do politicians have a duty to fight their best to win an election? Who do you think will win the next federal election?
Comments